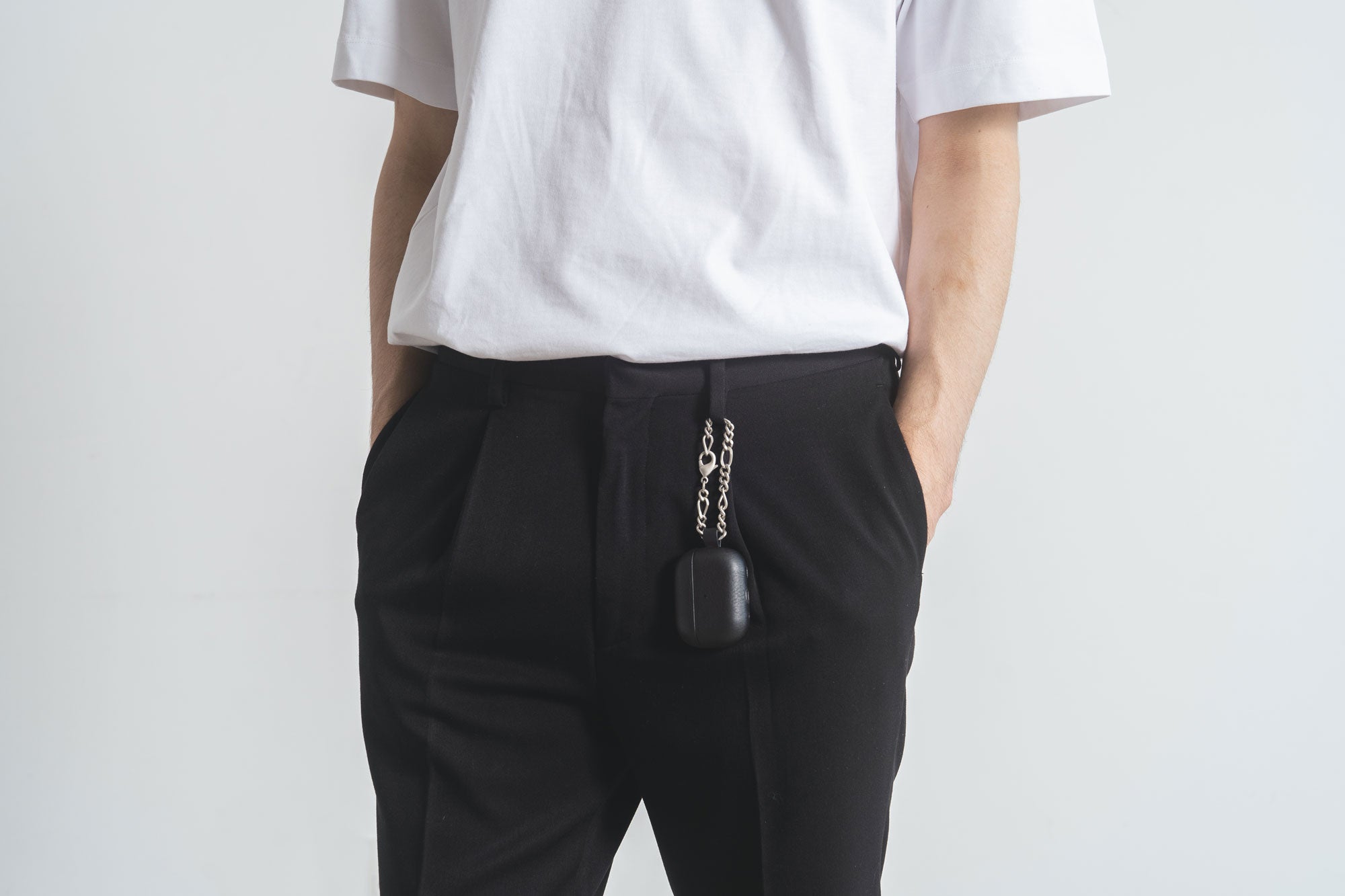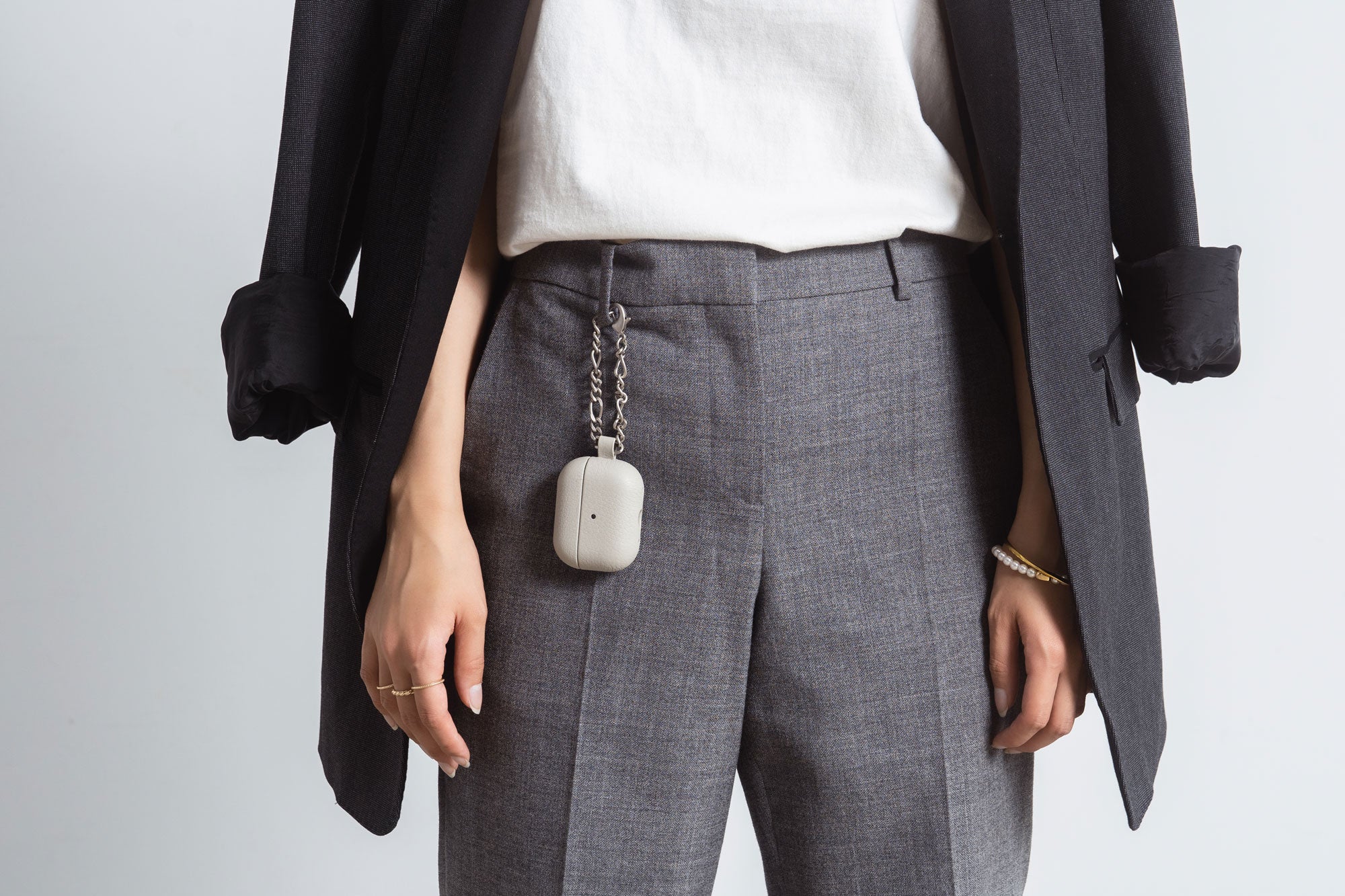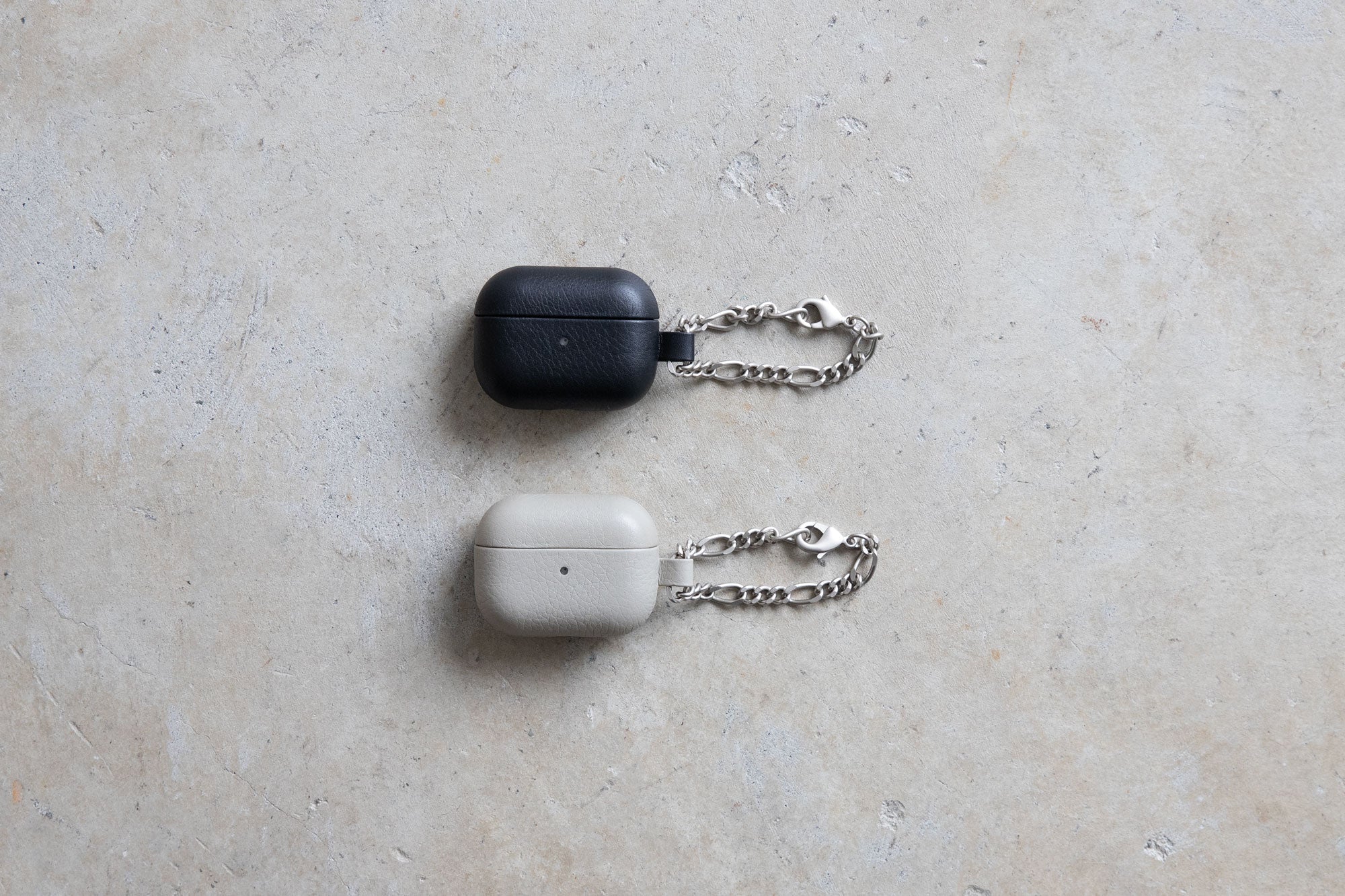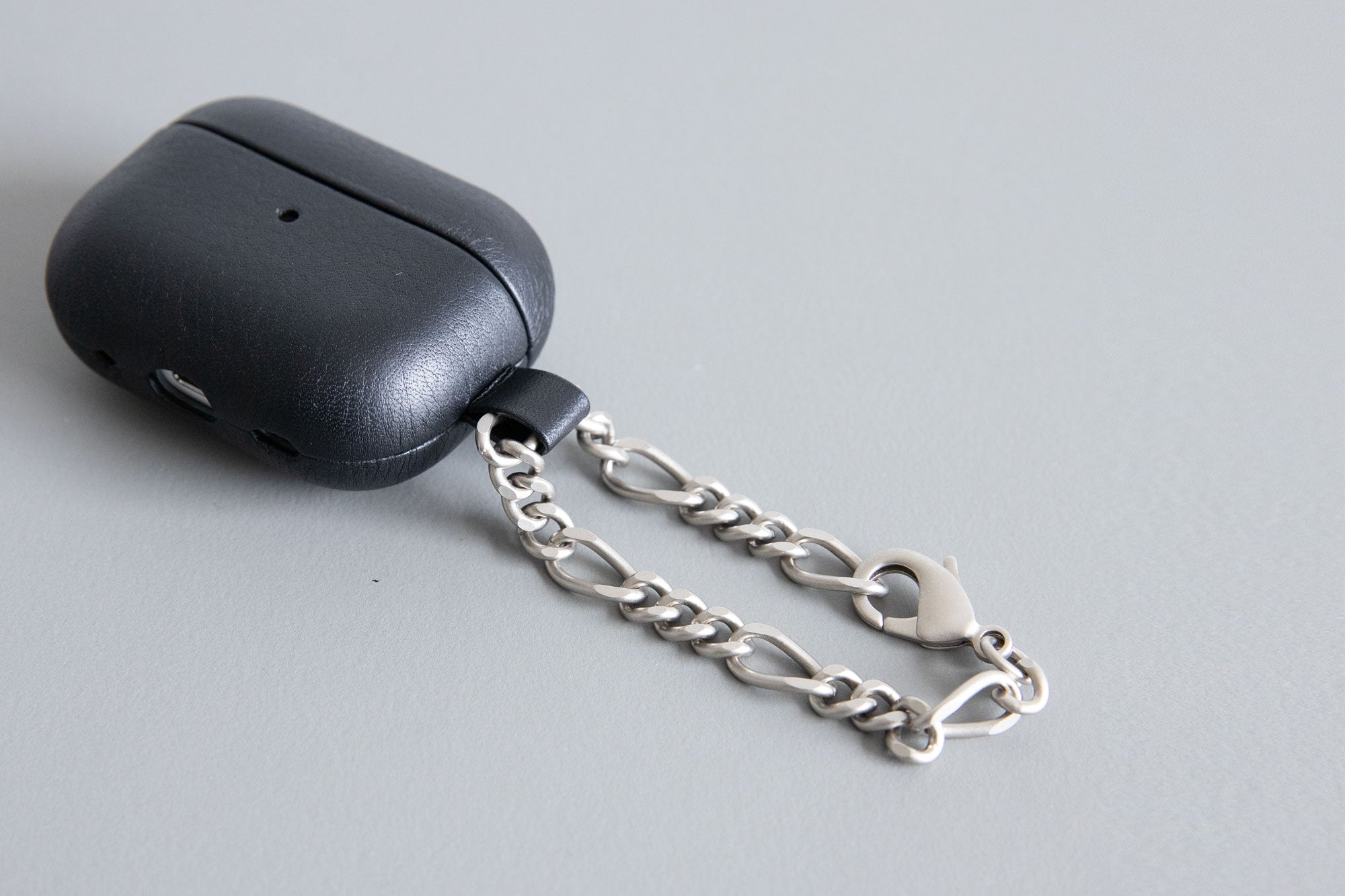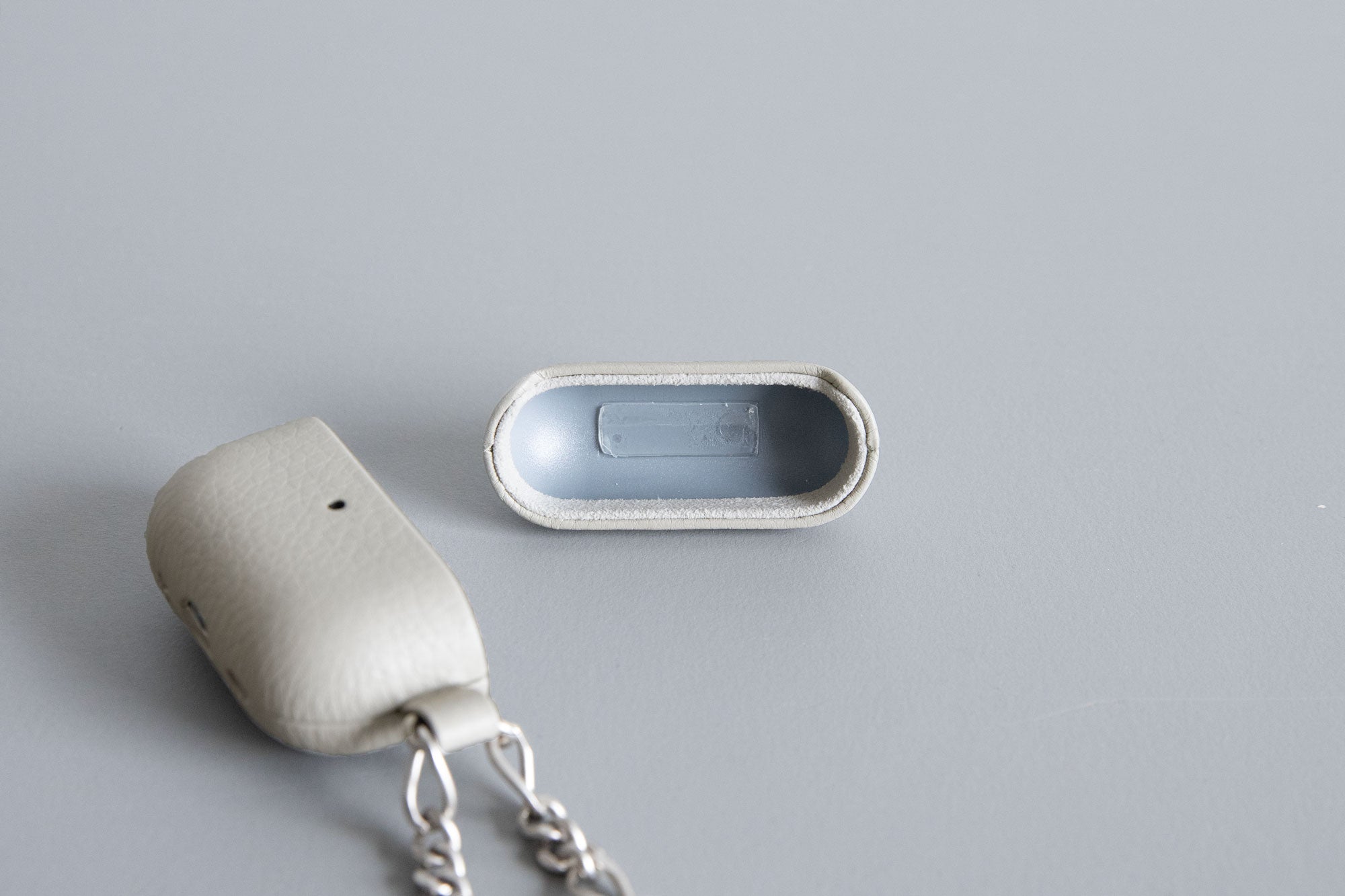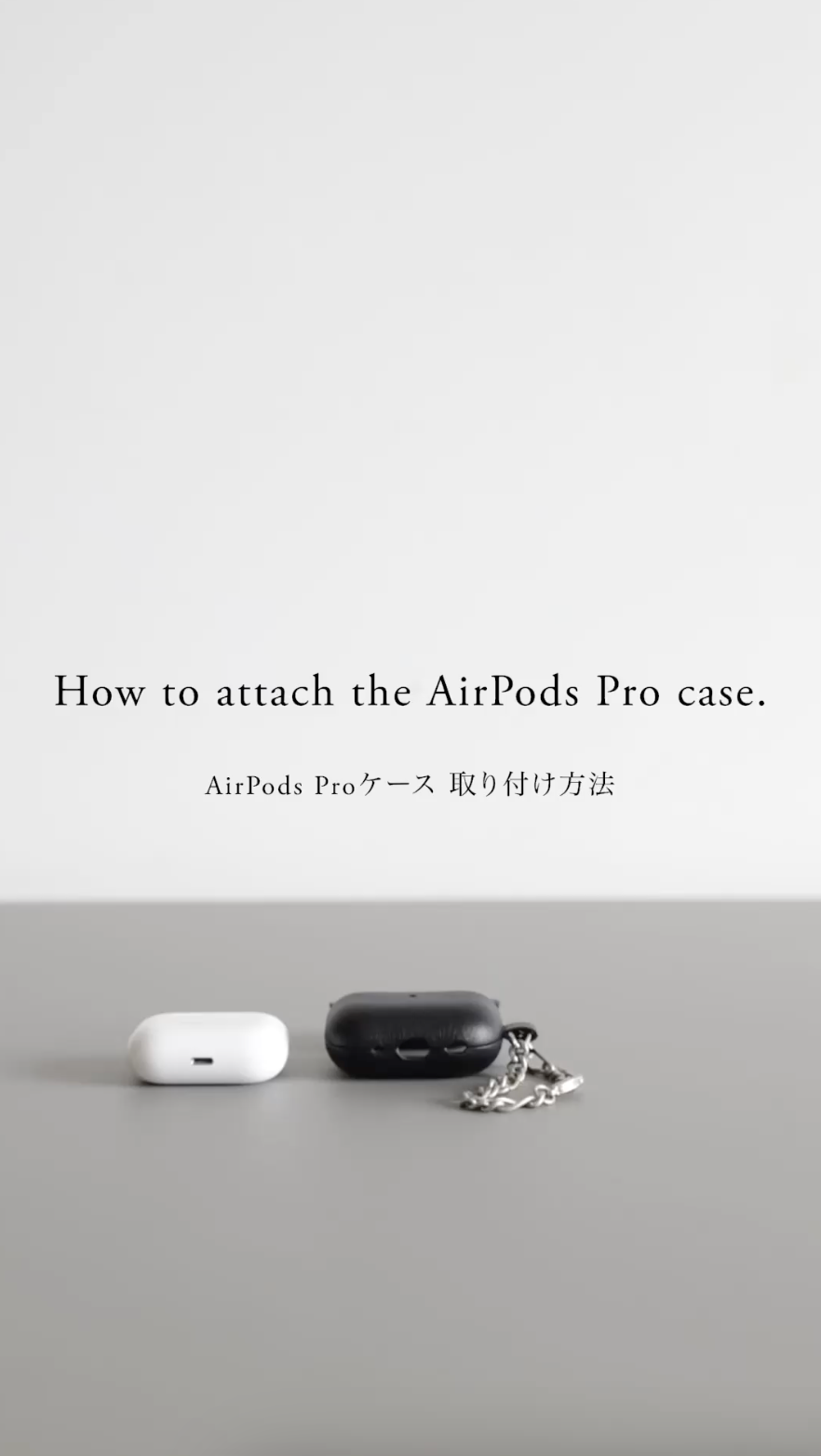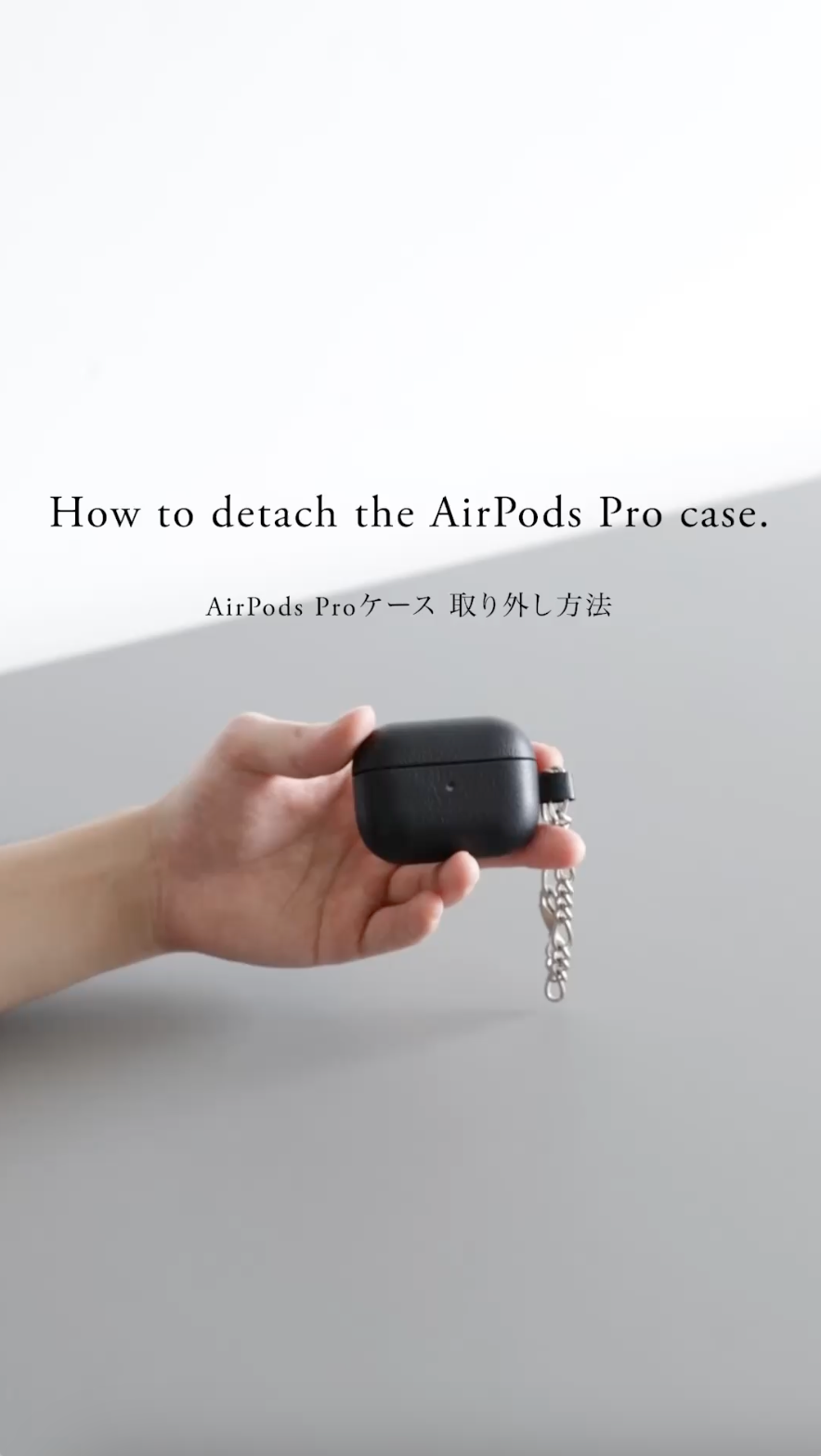 A neutral embellishment that
adds a stylish accent to your look.
A hard case crafted with waterproof leather, complemented by a matte-textured metal chain.

An AirPods Pro case that can be enjoyed as a fashion accessory, bringing delightful moments along with it.
The metal chain that enhances
portability with a sense of accessory.
The metal chain rhythmically connects two different-sized loops.
You can attach it to the handles of a tote bag or your smartphone shoulder strap for easy carrying.

Question about the product
Charging is possible with the AirPods Pro case attached, both wirelessly and with a cable. However, it does not support stand-type chargers that use the magnetic force of MagSafe for the second-generation AirPods Pro.
If you feel any looseness in the AirPods Pro case, gently press it towards the inside of the case with moderate force to make it fit better. This will improve the fit and comfort.
It is plated with a process called "Pearl Nickel" on top of brass.
We apply plating, so it won't rust immediately. However, if left wet for an extended period, there is a possibility of rusting. Therefore, if it gets wet from sweat or rain, please wipe it with a cloth or similar material. Additionally, when storing for an extended period, avoid high temperature and humidity, and store it in an environment with moderate air circulation.
Please regularly wipe the entire item with a damp, soft cloth, and then dry it with a dry, soft cloth.
TREATMENT
Regarding the care for the chain part.
For the metal chain part of this product, if it gets wet, please wipe it with a dry, soft cloth or similar material.

We also recommend dry wiping it after use.

When storing the product, please keep it in a well-ventilated area to avoid trapped air.