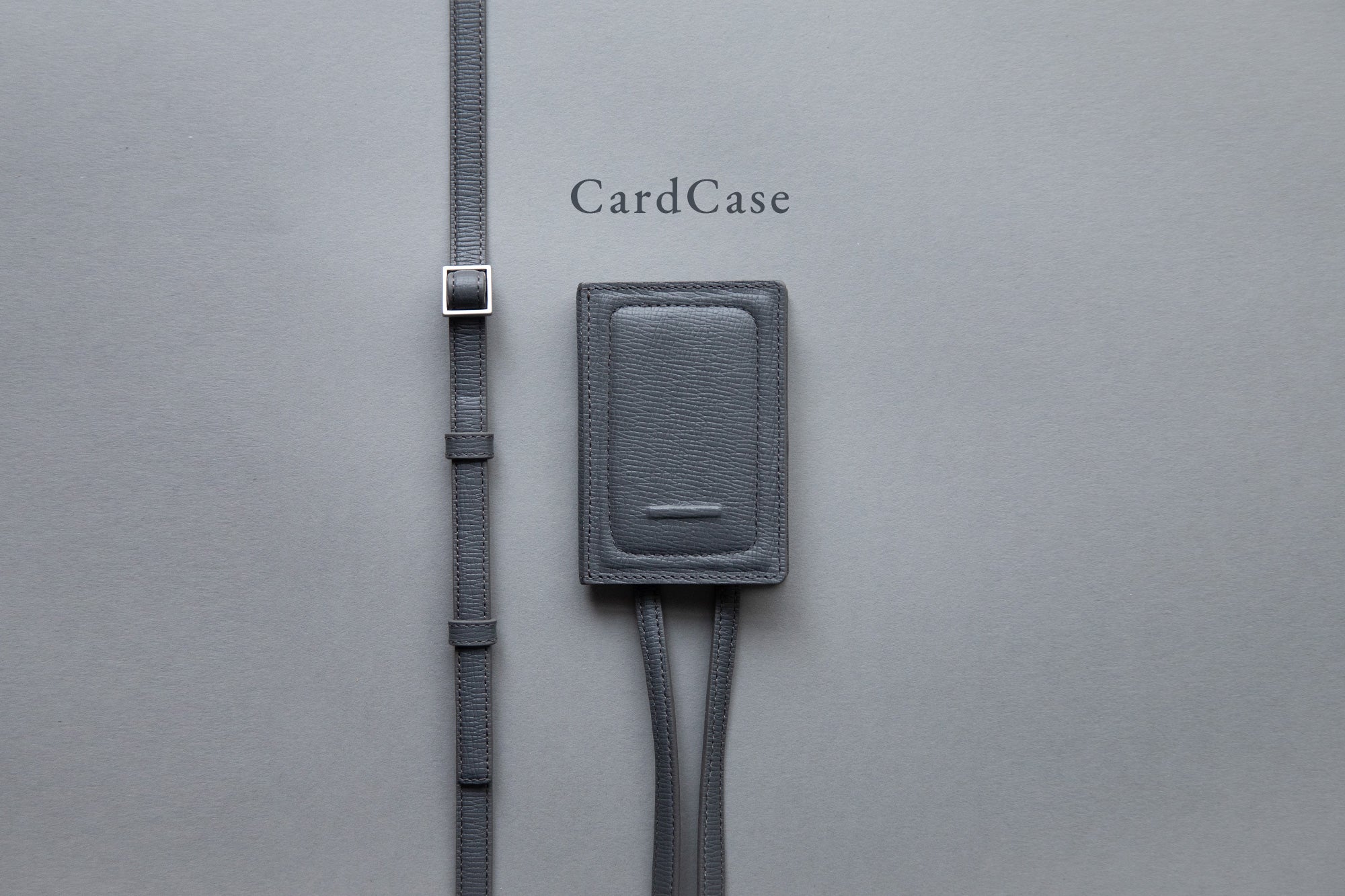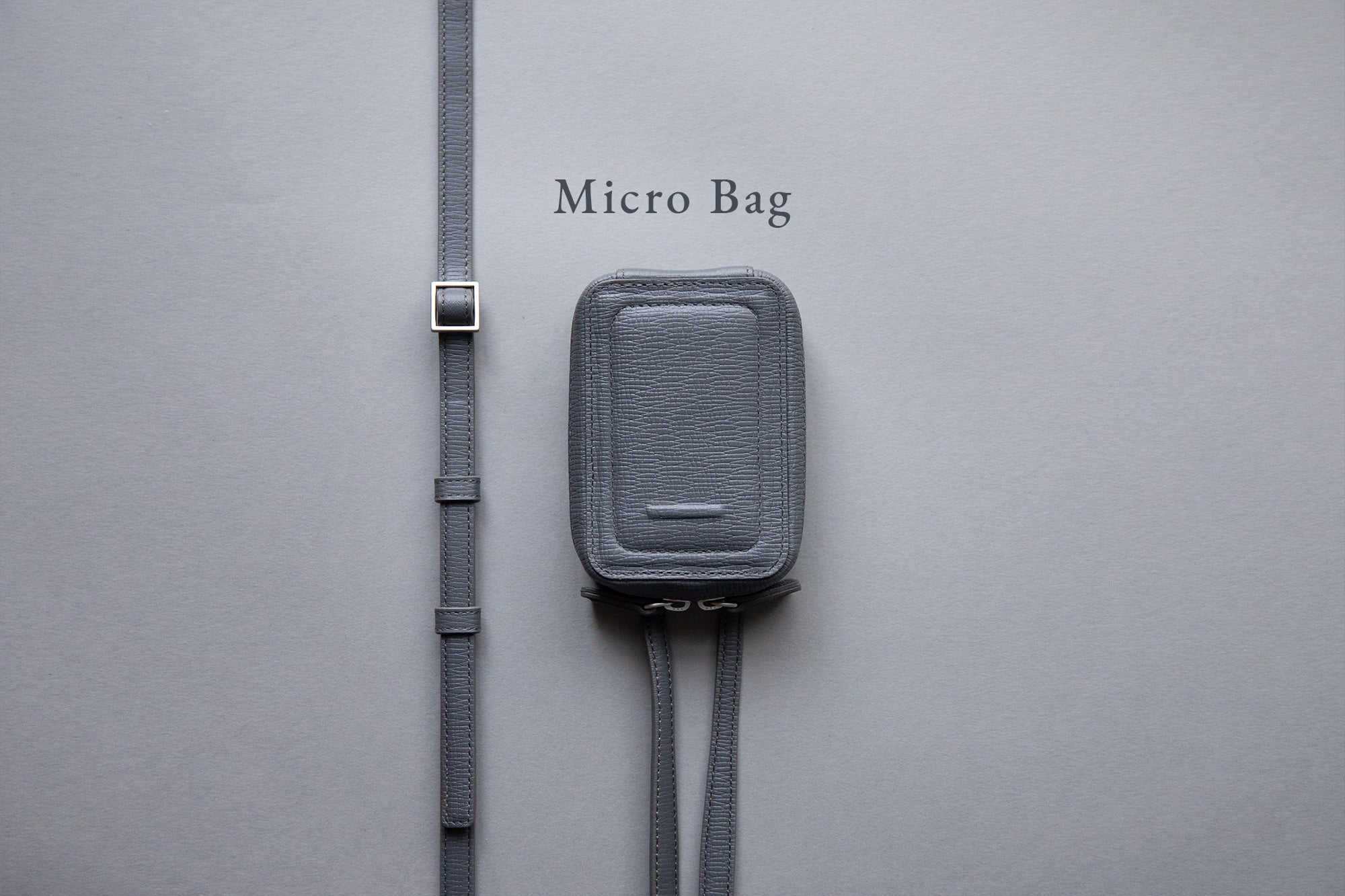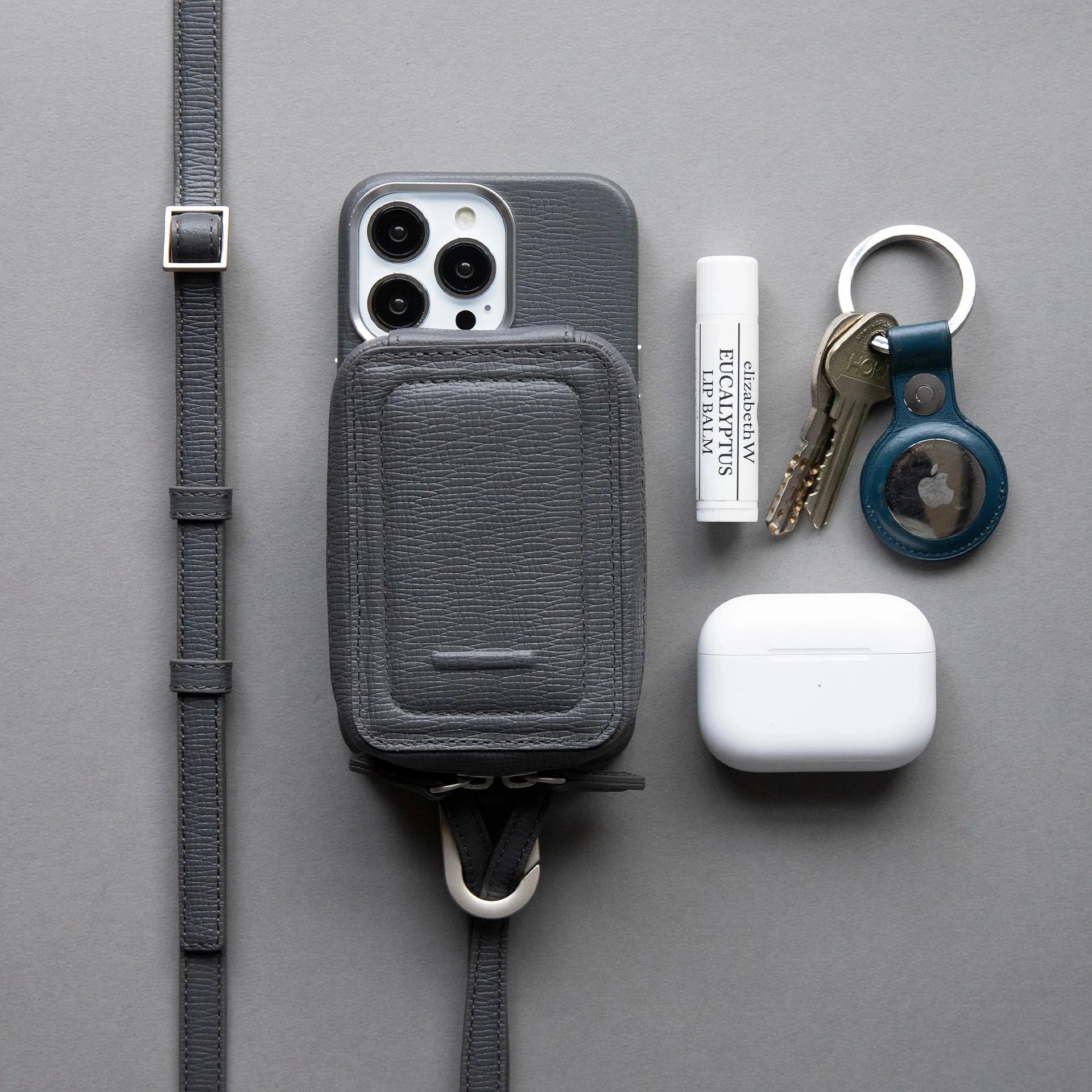 Accessory Types
Card Case


Strapped iPhone accessory
that could fit cards such as
ID and credit card.

Slim size that excel at
making devices easy to hold,
minimizing the amount of items
you have to carry.
Wallet


A compact wallet that
allows you to carry
the minimum amount of cash you
along with your device.

It has a vertical and horizontal double closure
and can hold up to 3 cards,
5 tri-fold bills and 10 coins.

Additionally the coin pocket
can also hold an AirTag.
Mirco Bag


A micro bag that allows you
to carry your ID and credit cards
along with the small items
you usually carry in your pockets.

Neatly holds AirPods, keys,
lips, eye drops, and etc.
Smartly go out for lunch,
a break at a café.
TREATMENT
"TREATMENT"
How to handle and care
Although a magnetic prevention sheet is
used on the back of the accessory,
please avoid prolonged storage
of cards facing magnetic side.
It may affect electronic devices
and magnetic cards in long term.