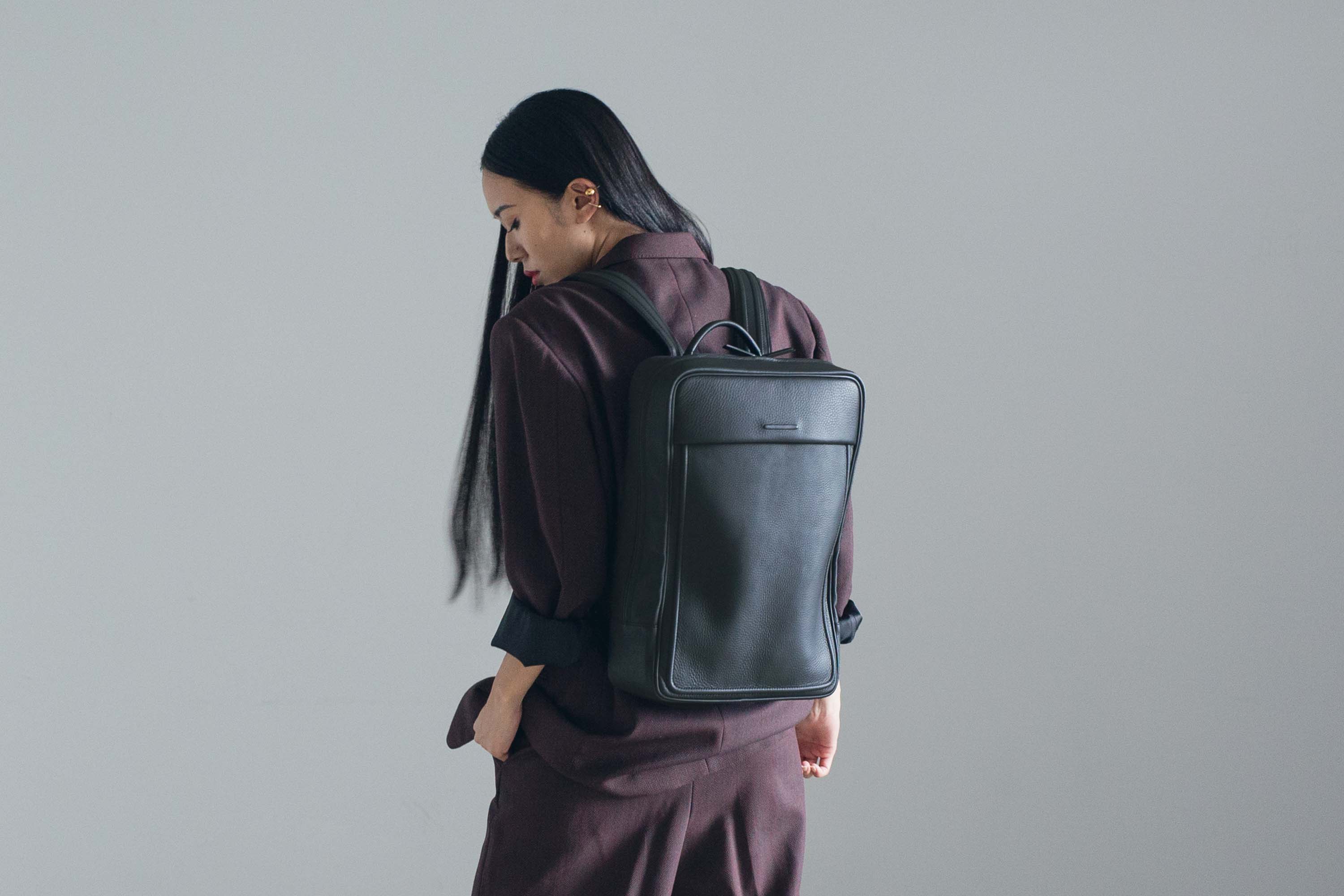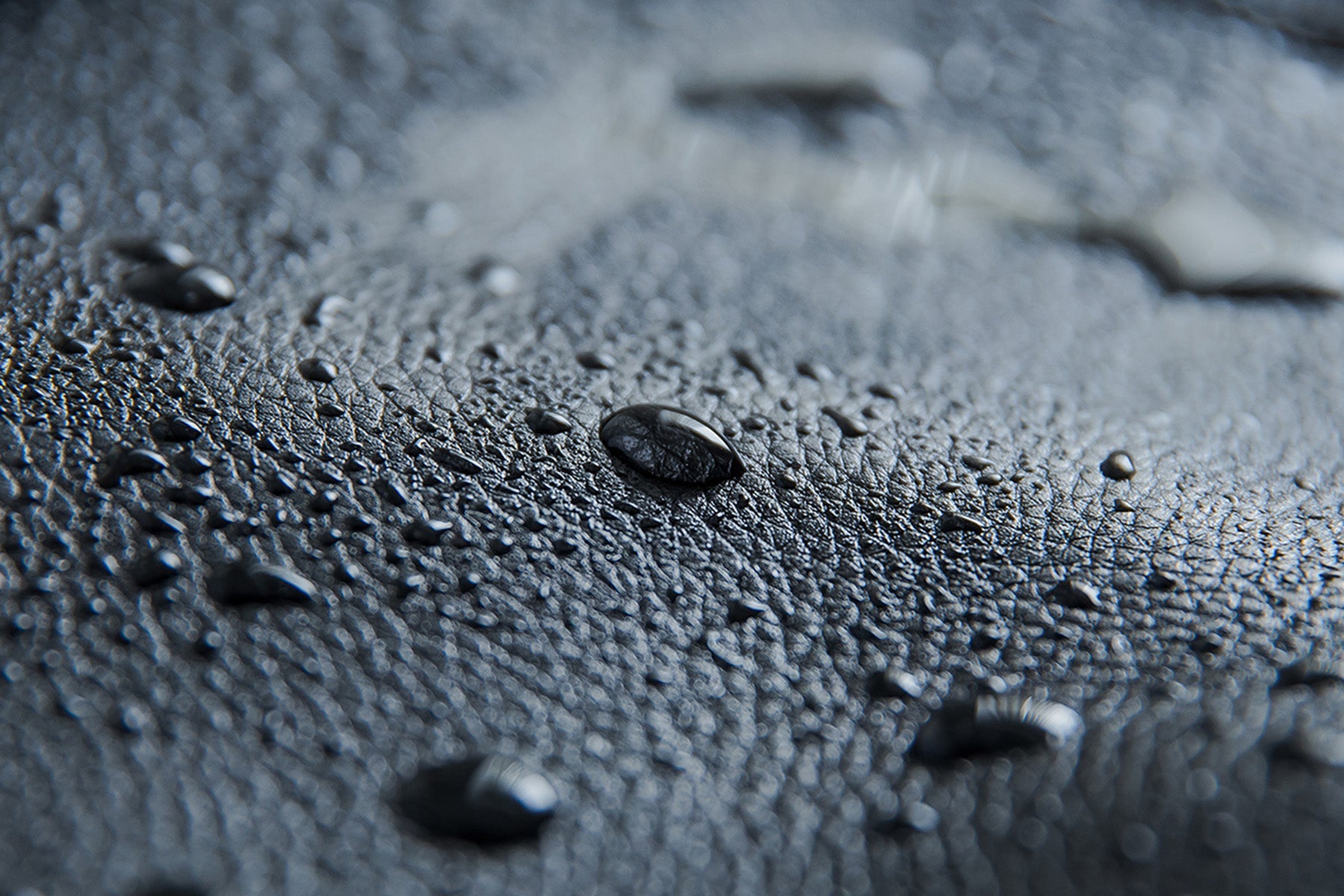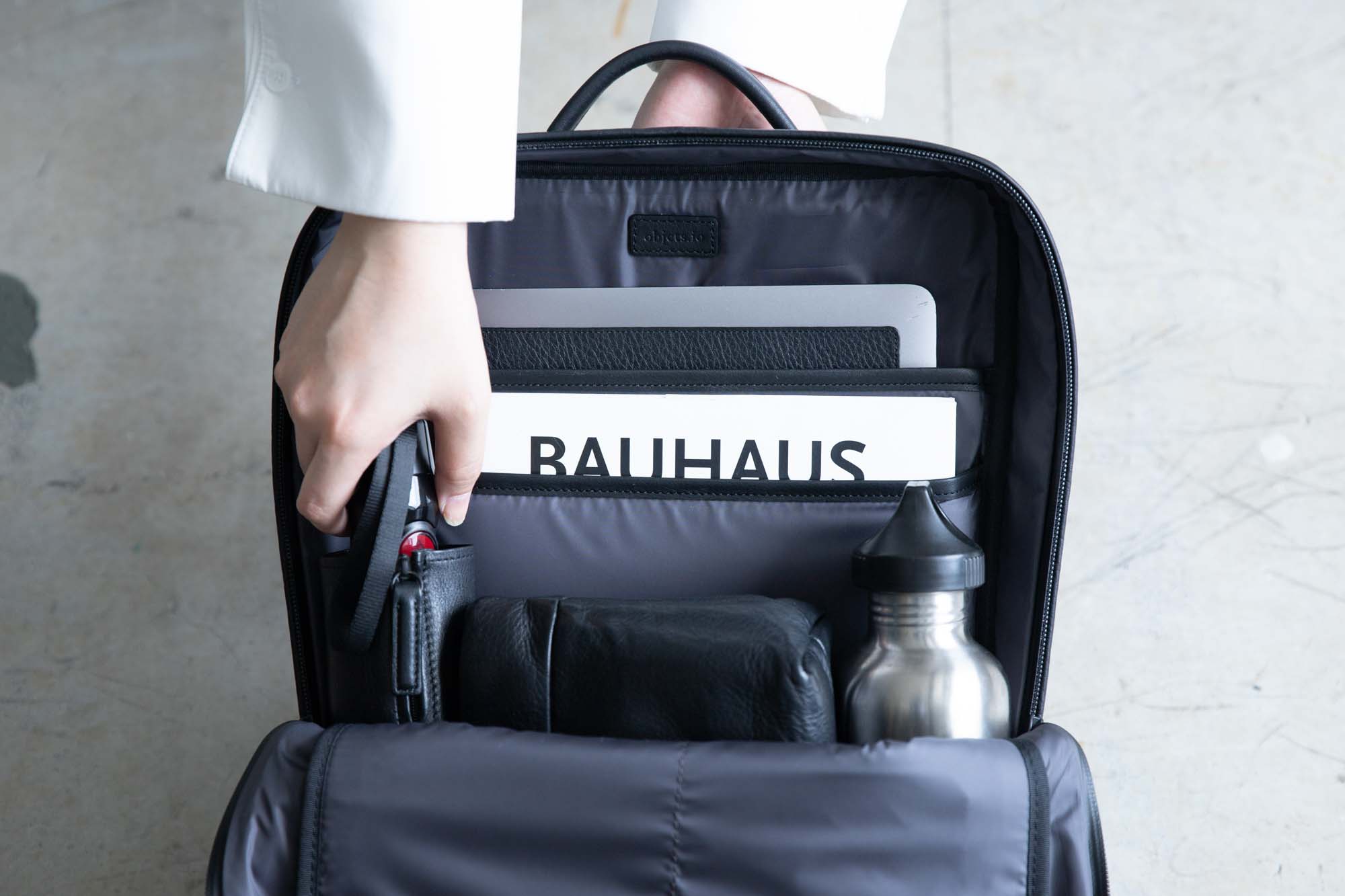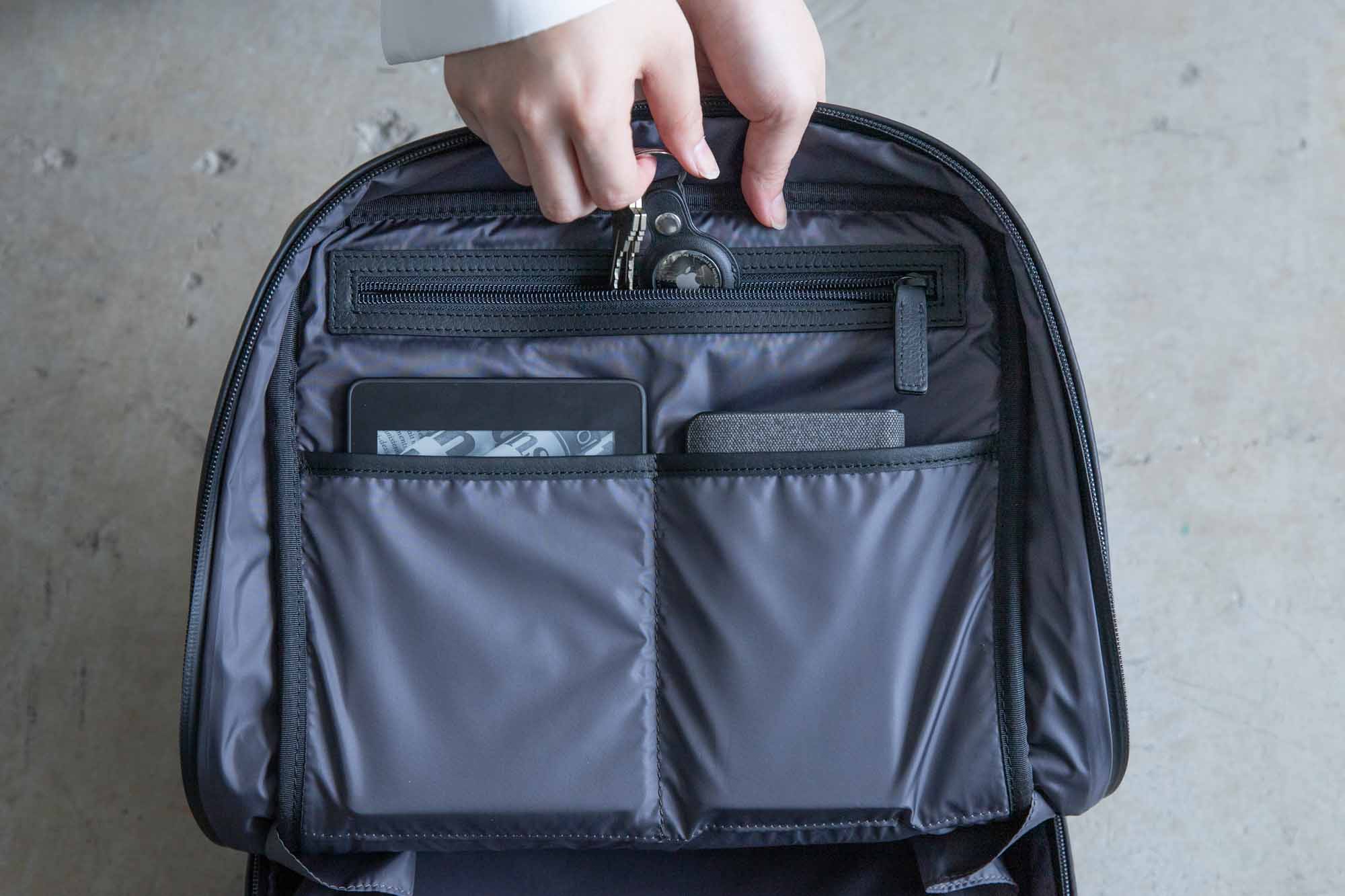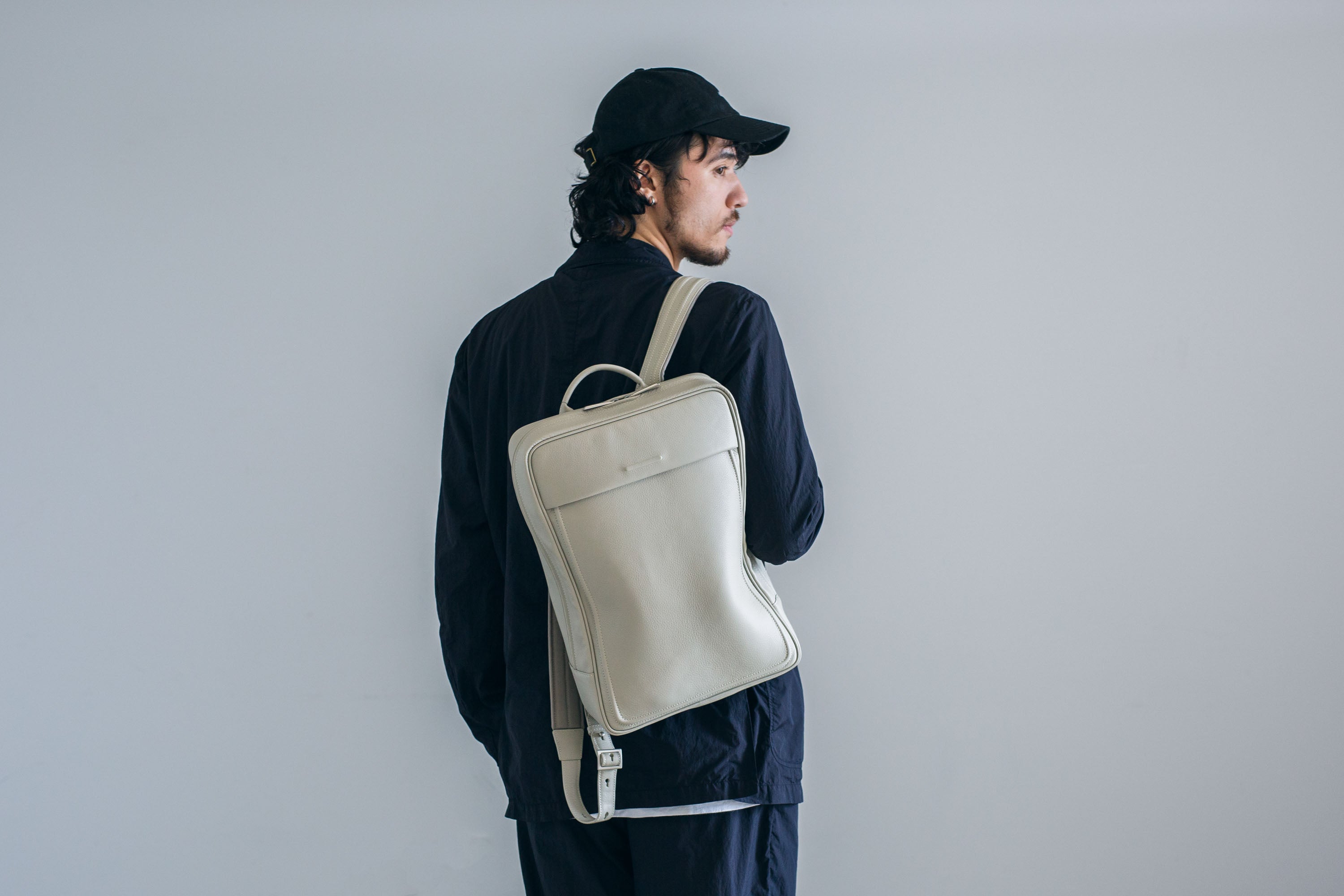 Wherever you are, whatever you carry,
be yourself.
A leather backpack for today's
ever-changing work scene

The pursuit of functionality
synchronized with the innovator's workstyle.
The all-leather backpack fits
beautifully into the ever-changing modern work scene.
Pursue of material, weight,
and functionality,
led to a smart backpack
that can use used accross any occassion
Although genuine leather,
it is semi-permanently waterproof
and lightweight at just over 1,000g.
Adjustable shoulder strap designs
establish a beautiful style
in line with your physique.
Who are ECCO LEATHER?

ECCO LEATHER is a tannery that has
a laboratory and factory in Donchen, Netherlands.

With four locations in Europe and Asia,
the company operates in
a clean, safe, and flexible manner.

We are using leathers from
ECCO LEATHER since 2021.

Read Journal
PRODUCT DETAILS
The matte look creates a light, high-quality feel.
We adopted waterproof shrink leather
manufactured by ECCO LEATHER with environment friendly DriTan™" method.
This leather's matte finish
suppresses the contrast caused by light,
and gives a light impression
while celebrating a sense of high quality.

The original metal fittings
at the opening are coated with
three layers of paint to
ensure a long-lasting matte texture.
Storage capacity for maximized mobility
Of the total of six pockets,
the interior zipper pocket
expands to hold a long wallet.
Backpack sizes of S-L accommodate
a 16-inch MacBook Pro.

It can hold not only your
laptop and accessories,
but also any small items or
devices you wish to carry
in an orderly fashion.
Pursuit of further weight reduction
The product structure was reviewed
to improve durability while reducing weight.
Weighing approximately 980g,
the product changes the image
of leather backpack being heavy weight.
Reliable Waterproofness
The leather is completely waterproof,
so your work style will not be affected
by the season or the weather.

*In case of heavy rain,
water may seep through the
stitching and the seams between parts.
COLORS