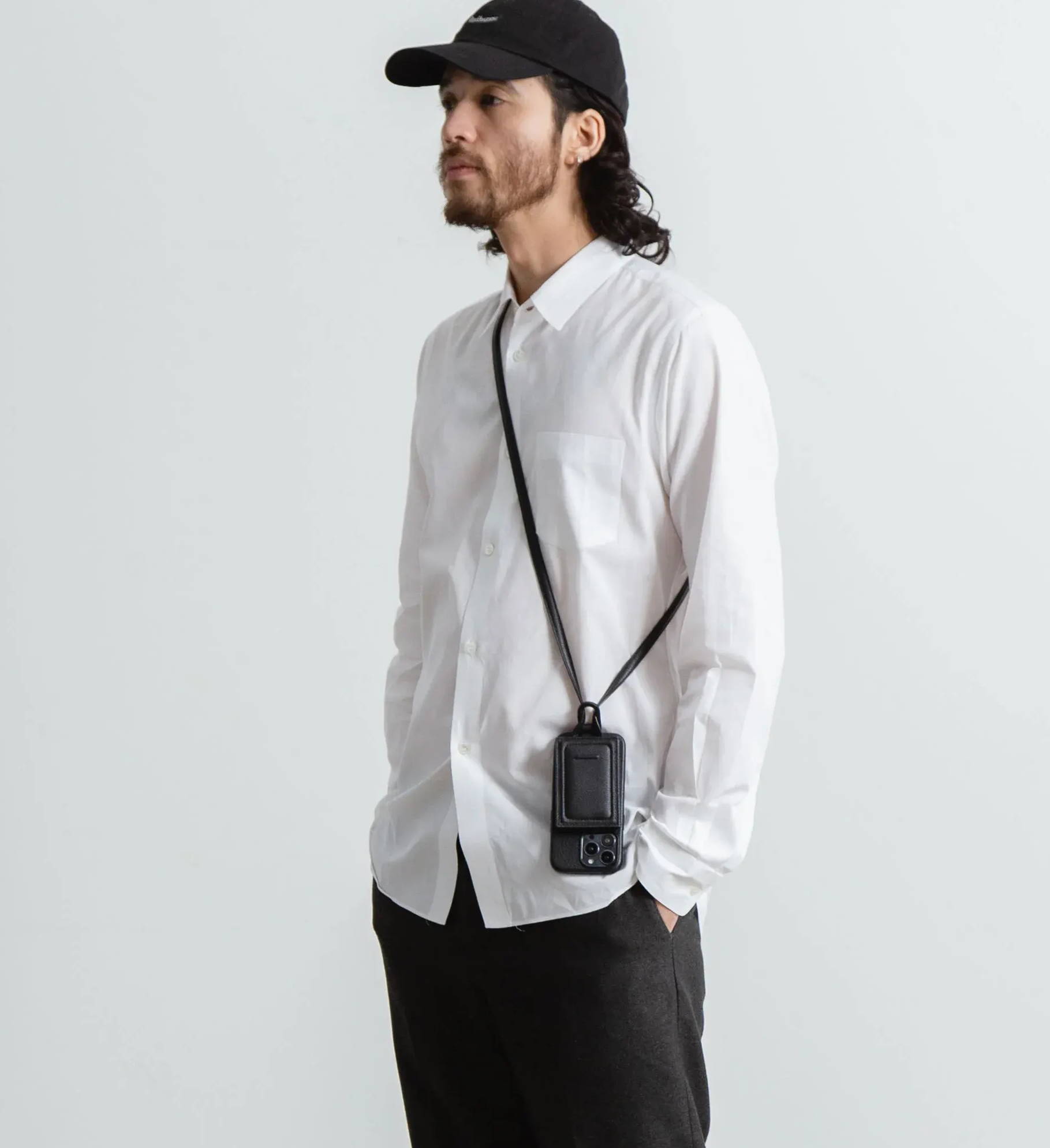 Without sacrificing their sense of style
Crossbody iPhone Case
enables users to venture out with ease

High quality crossbody phone cases that offer both comfort and beauty.

With its elegant design, our crossbody phone case complements a wide range of outfits, from casual to office wear.

The adjustable length makes it easy to customize the fit to match your outfit of the day. You can wear it around your neck or on your shoulder for added convenience and versatility.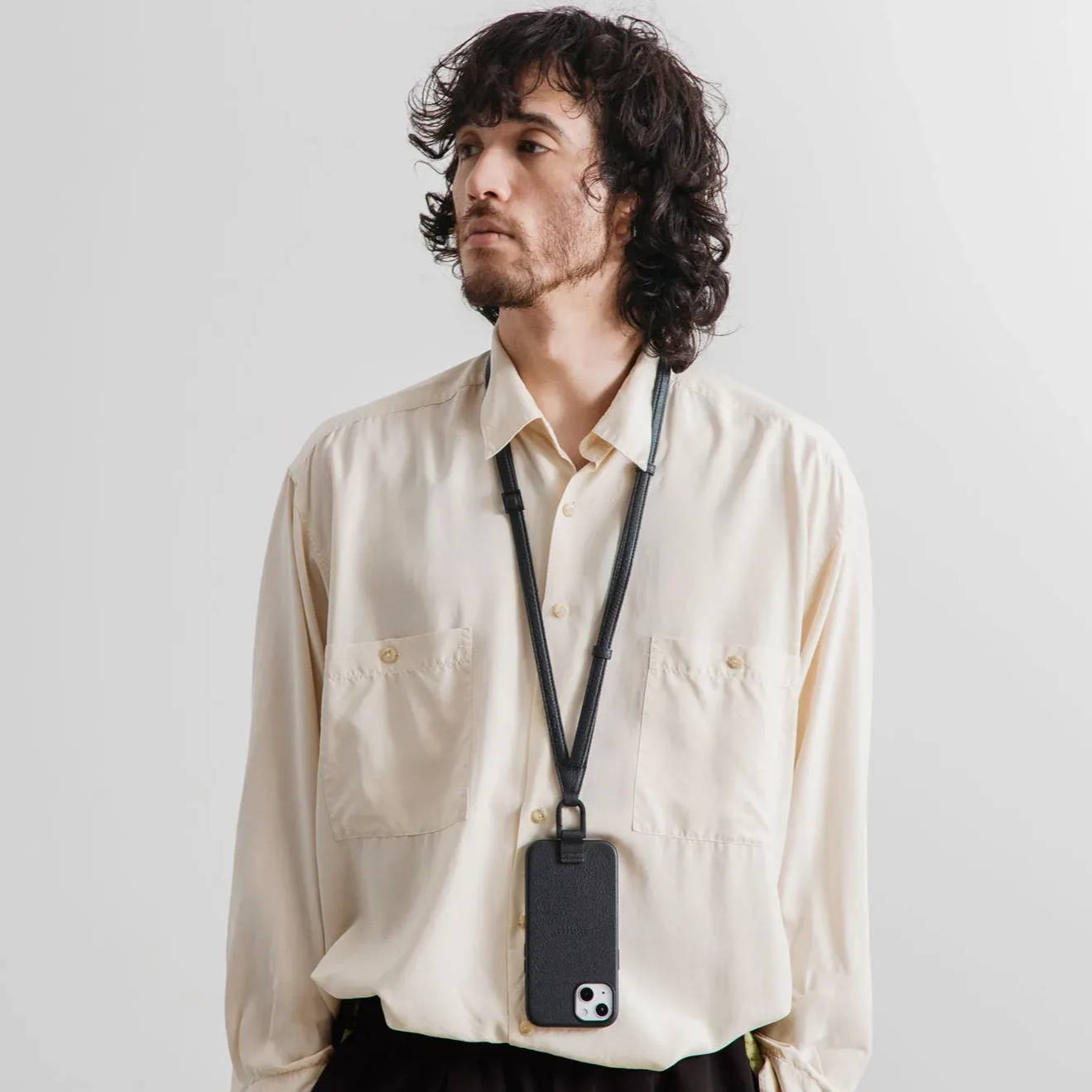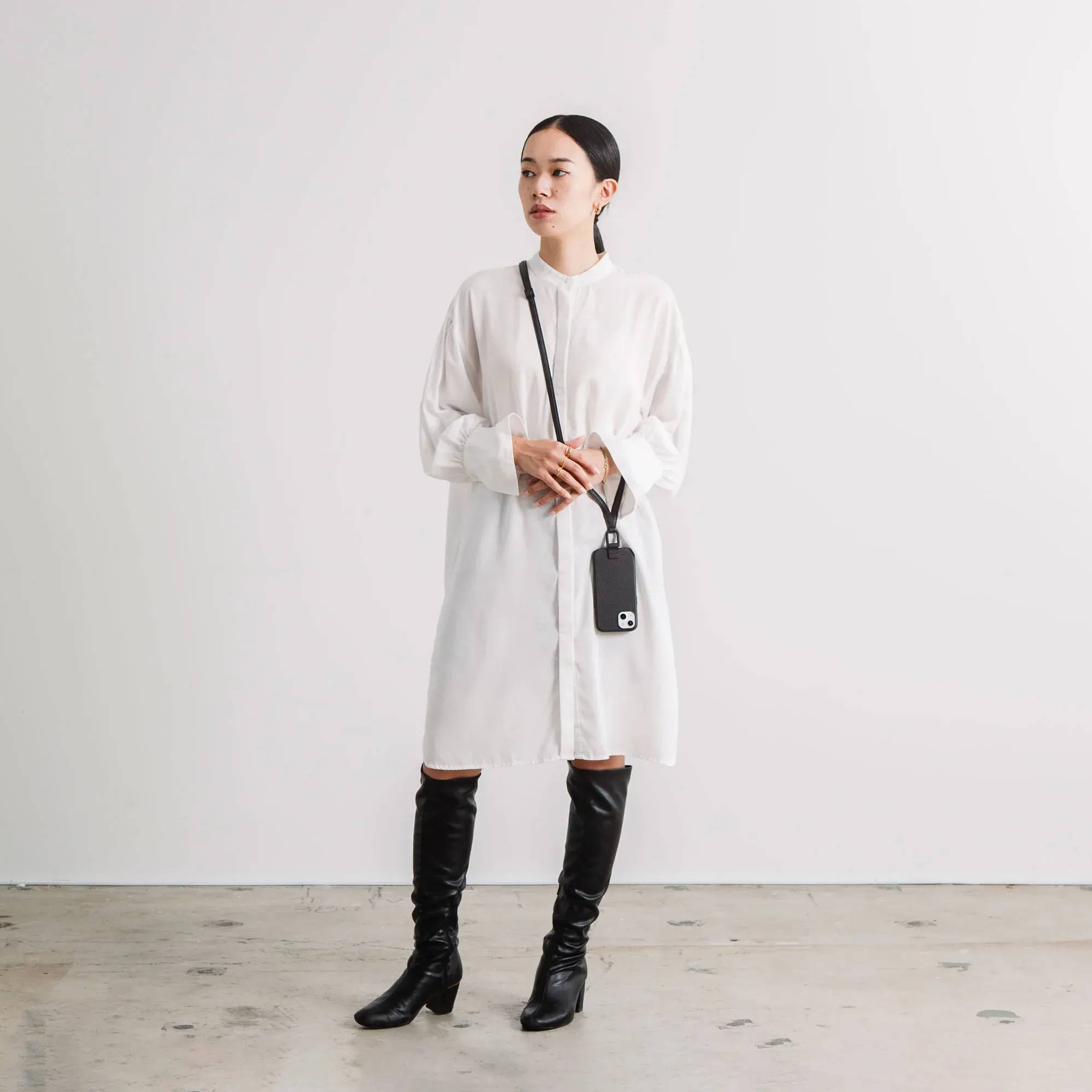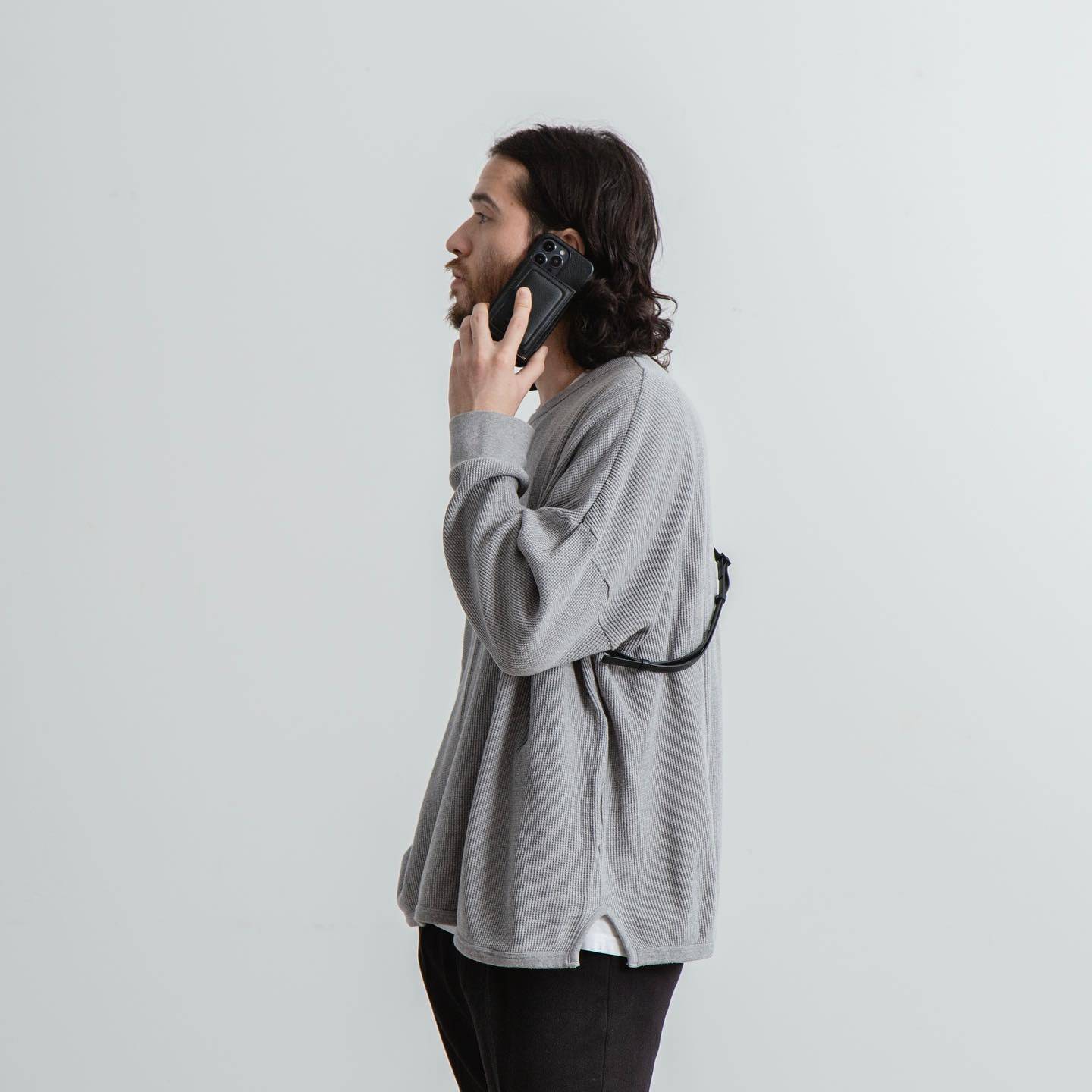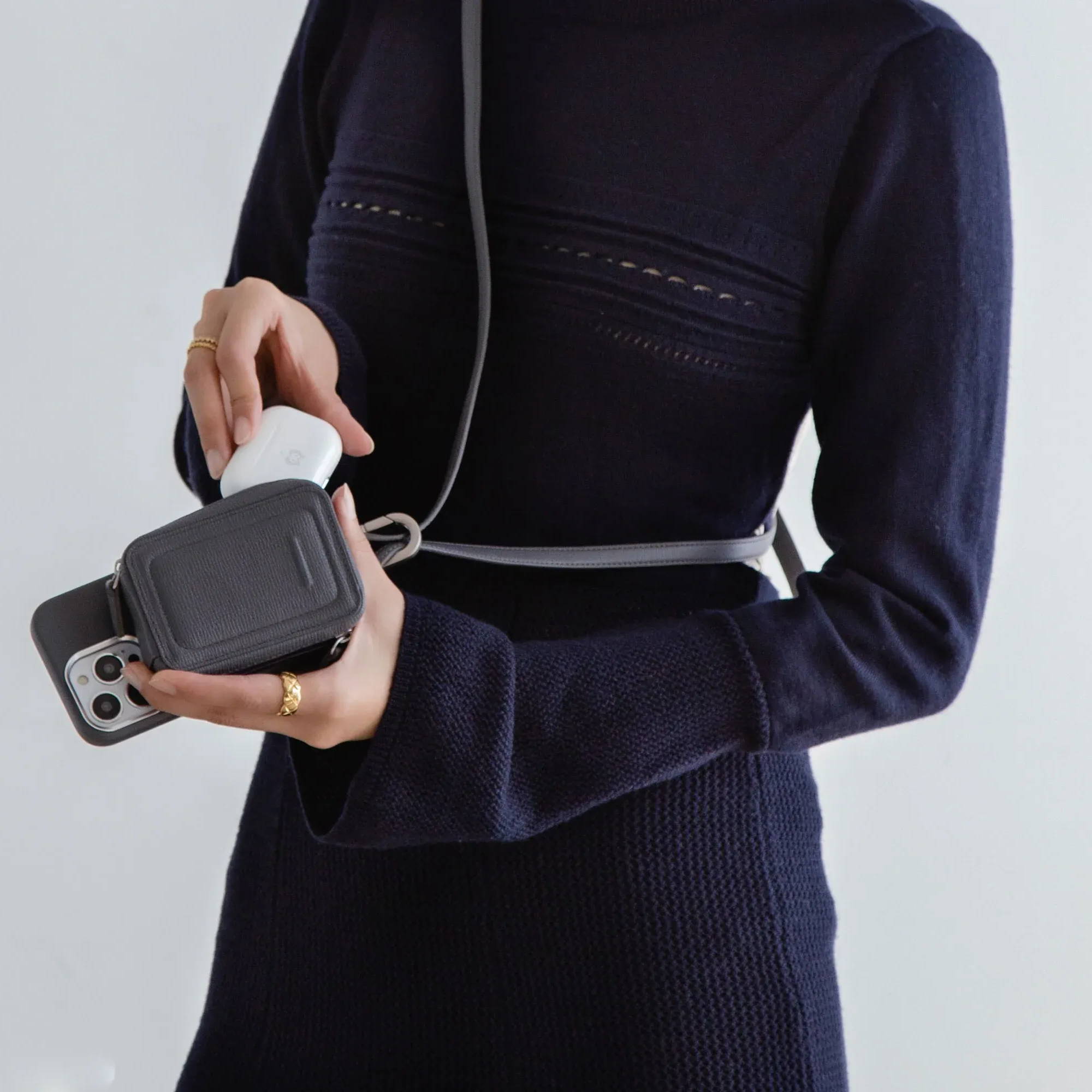 Why Crossbody iPhone Case?

Convenience

The crossbody iPhone case allows you to carry your phone hands-free, making it easier to engage in daily activities, whether you're shopping, traveling, or just going for a walk.

Keep Your Phone Secure

Minimize the risk of leaving your phone behind or losing it in crowded places. Stay connected and worry-free as you go about your daily activities.

Style

Our crossbody leather iPhone case collection offers four accessory types to suit any fashion style. Effortlessly complement your ensemble with our thoughtfully designed cases, expressing your unique taste while maintaining practical functionality.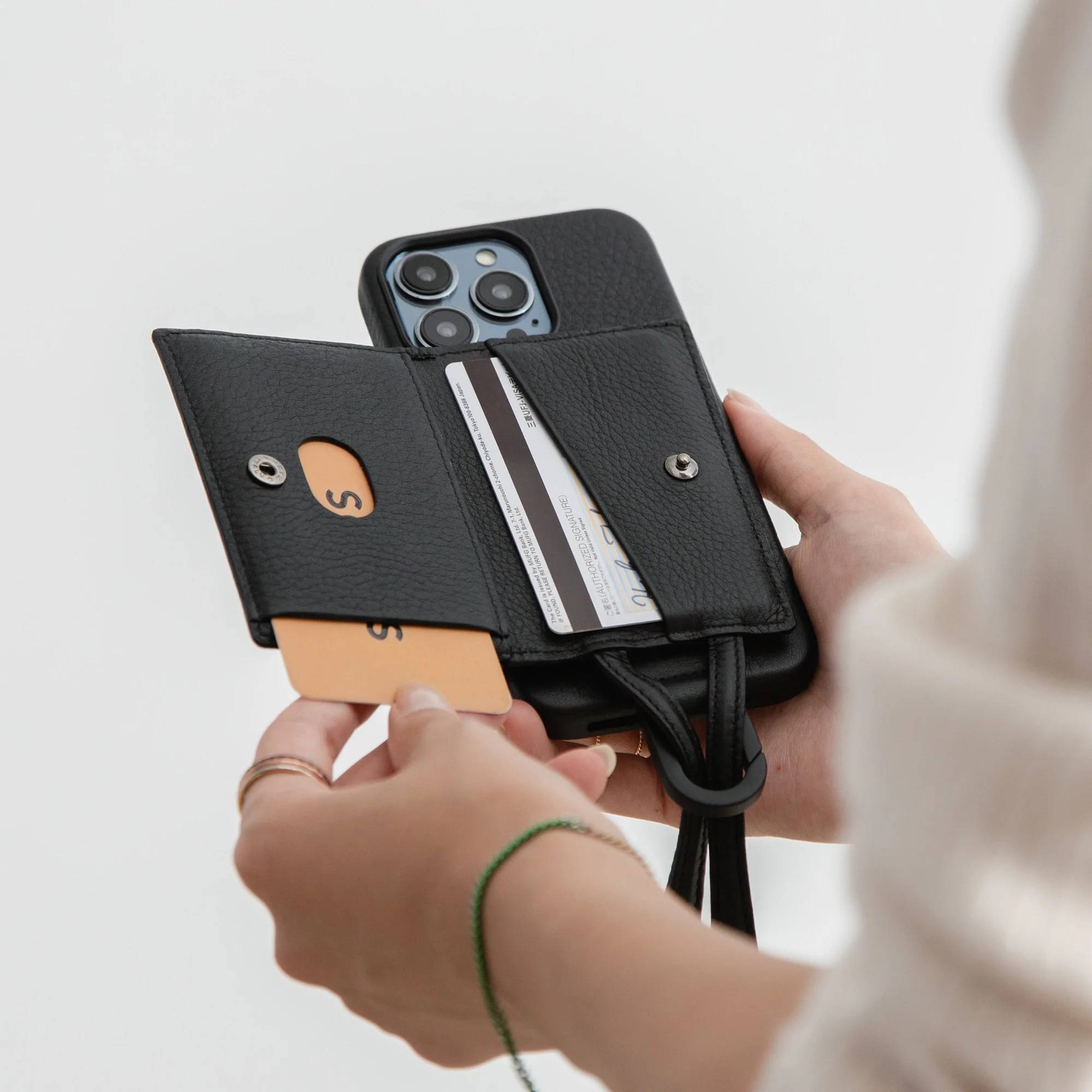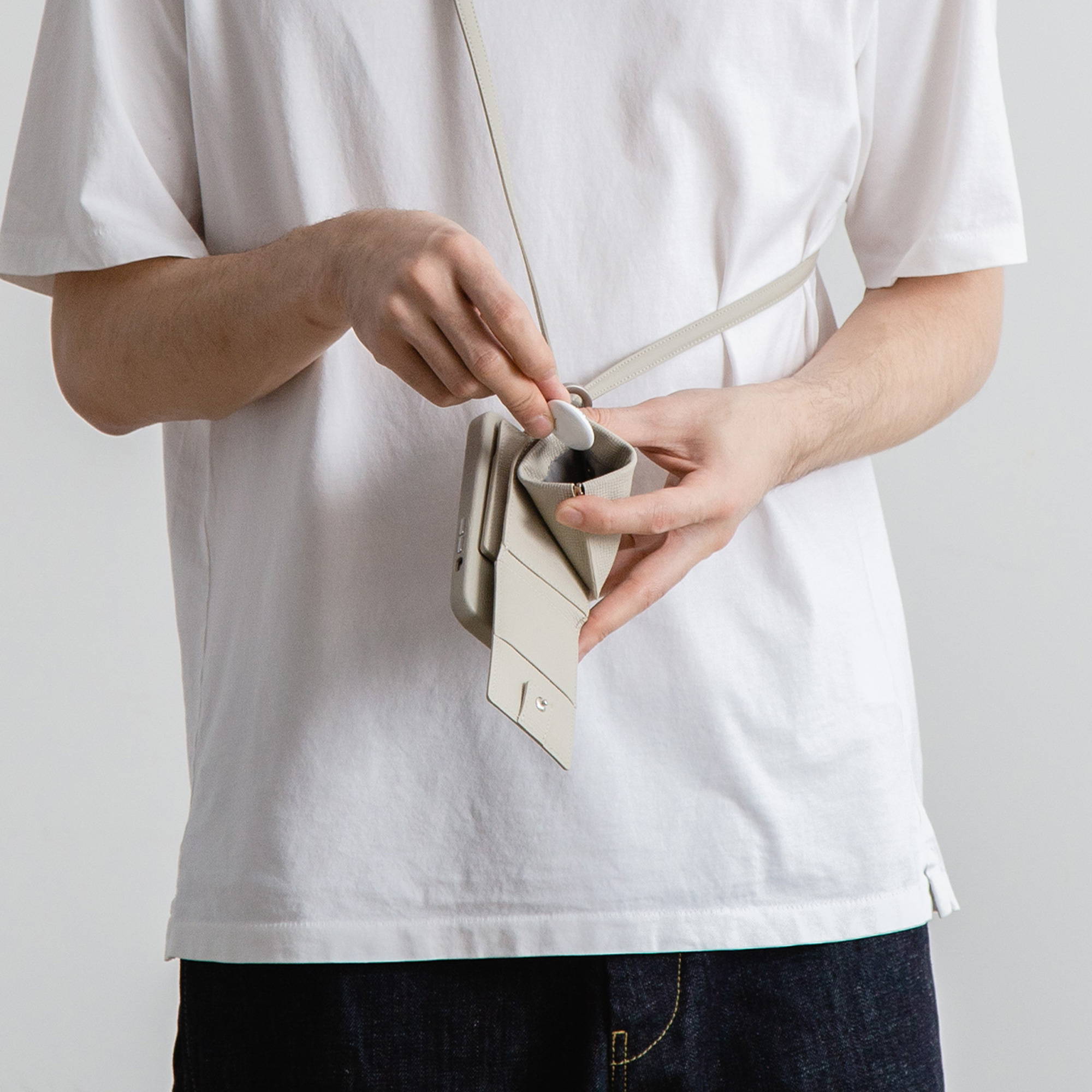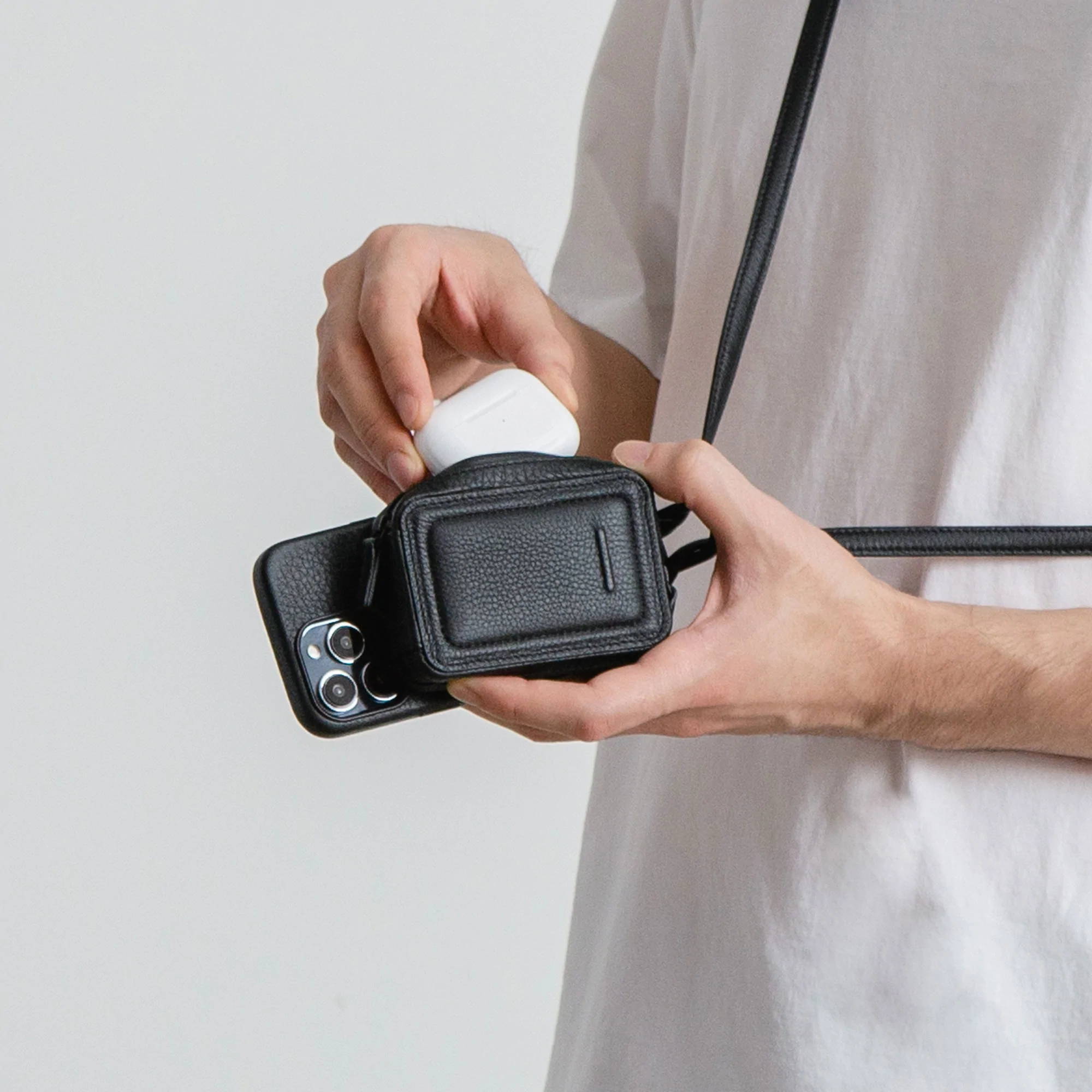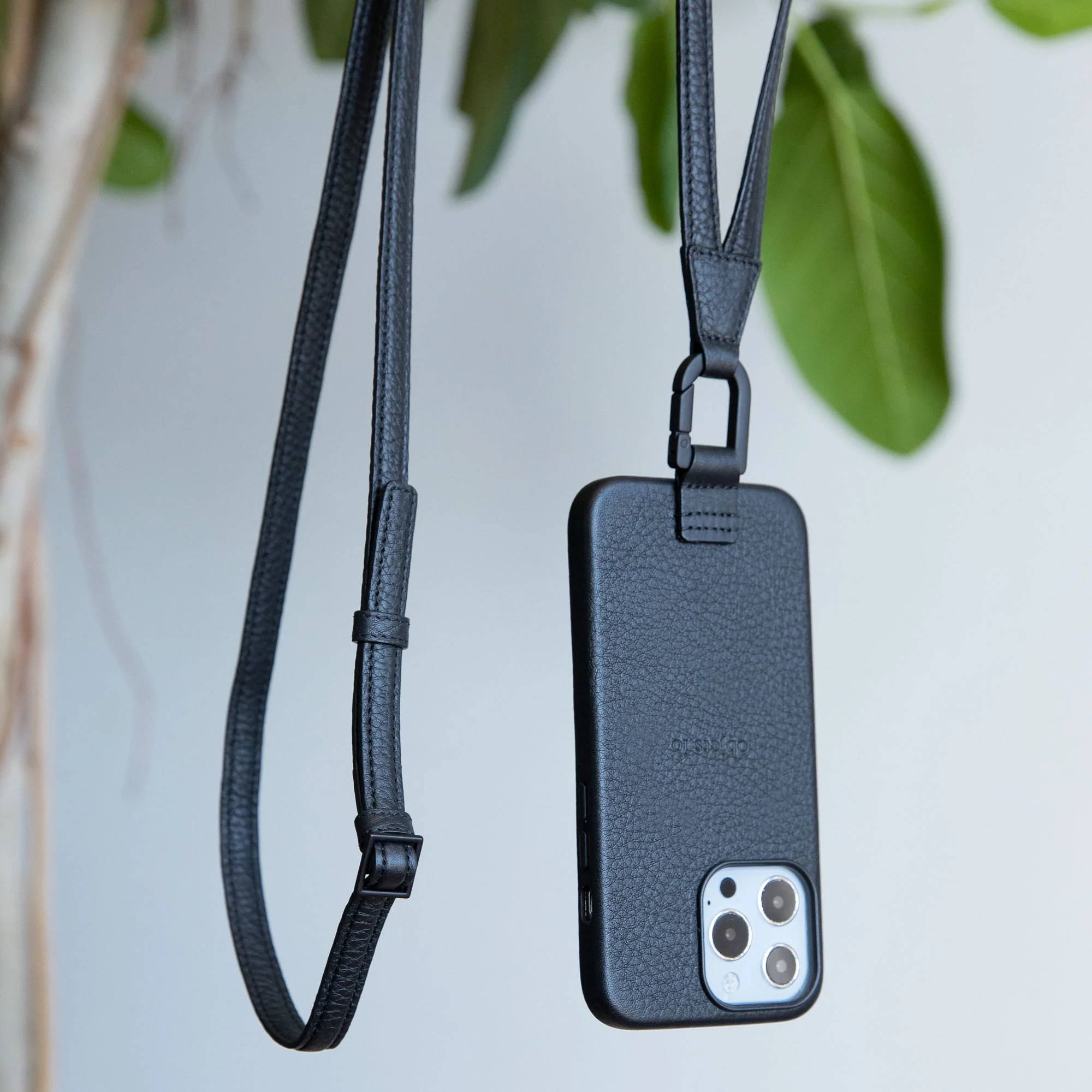 Four accessories provide added functionality to your iPhone, going beyond a simple carrying.
If you're heading out for a short time and want to carry just the essentials, our wearable iPhone case is the perfect solution.

Choose from four types of accessories to suit your lifestyle.
Your browser does not support the video tag.
Strap Only
Carry your device beautifully and simply with our adjustable strap model.
$215.00
Card Case
Cardcase can hold two or three credit or ID cards.

Its slim design makes it easy to carry while adding a touch of sophistication to your fashion style.
$290.00
Your browser does not support the video tag.
Your browser does not support the video tag.
Wallet
Wallet allows you to carry the minimum amount of cash you need alongside your device.

It features a vertical and horizontal double closure and can hold 2 or 3 cards, 5 folded bills, and 10 coins.

The coin pocket can even accommodate an AirTag for added convenience.

$350.00
Microbag
Microbag offers a smart way to keep all your essential items which you carries in your pocket, such as ID and credit cards, in one place for lunch, shopping, and other short trips out and about.
$375.00
Your browser does not support the video tag.
HOW MANY CARD CAN ACCESSORY FIT?
One card is recommended in the pocket with the oval-shaped hole on the left side of the card case, and up to two cards are recommended in the right side pocket with the slanted slot.

The right side has a built-in magnet in conjunction with the MagSafe function. For this reason, we recommend that credit cards be stored with the magnetic stripe side toward the front.

Please note that if you store credit cards with the magnetic stripe side facing down for an extended period of time, there is a possibility that magnetic problems may occur.
IS THERE ANY PLANS FOR MAKING CASES FOR OTHER MODEL OF IPHONE?
The "Adjustable Strap Accessory + iPhone Case Set" uses the MagSafe technology from the iPhone 12 series, so we do not plan to develop a product that is compatible with iPhones prior to the 12 series.
I PURCHASED ONLY THE CASE, BUT IS STRAP INCLUDED?

The "Adjustable Strap Accessory + iPhone Case Set" is a combination of the carabinered iPhone case and accessory. If you order only the carabinered case, the strap is not included.

Please note that the strap is sewn on the accessory side and cannot be removed.
IS THERE A WAY TO ONLY BUY THE ACCESSORY?
CAN I CHARGE IPHONE CASE WHILE THE CASE IS ON?
Yes, you can charge your phone with either lighting cable or MagSafe compatible charger when the case is on.
The designers themselves will introduce their thoughts and commitment
to this products and the motivation behind their development.