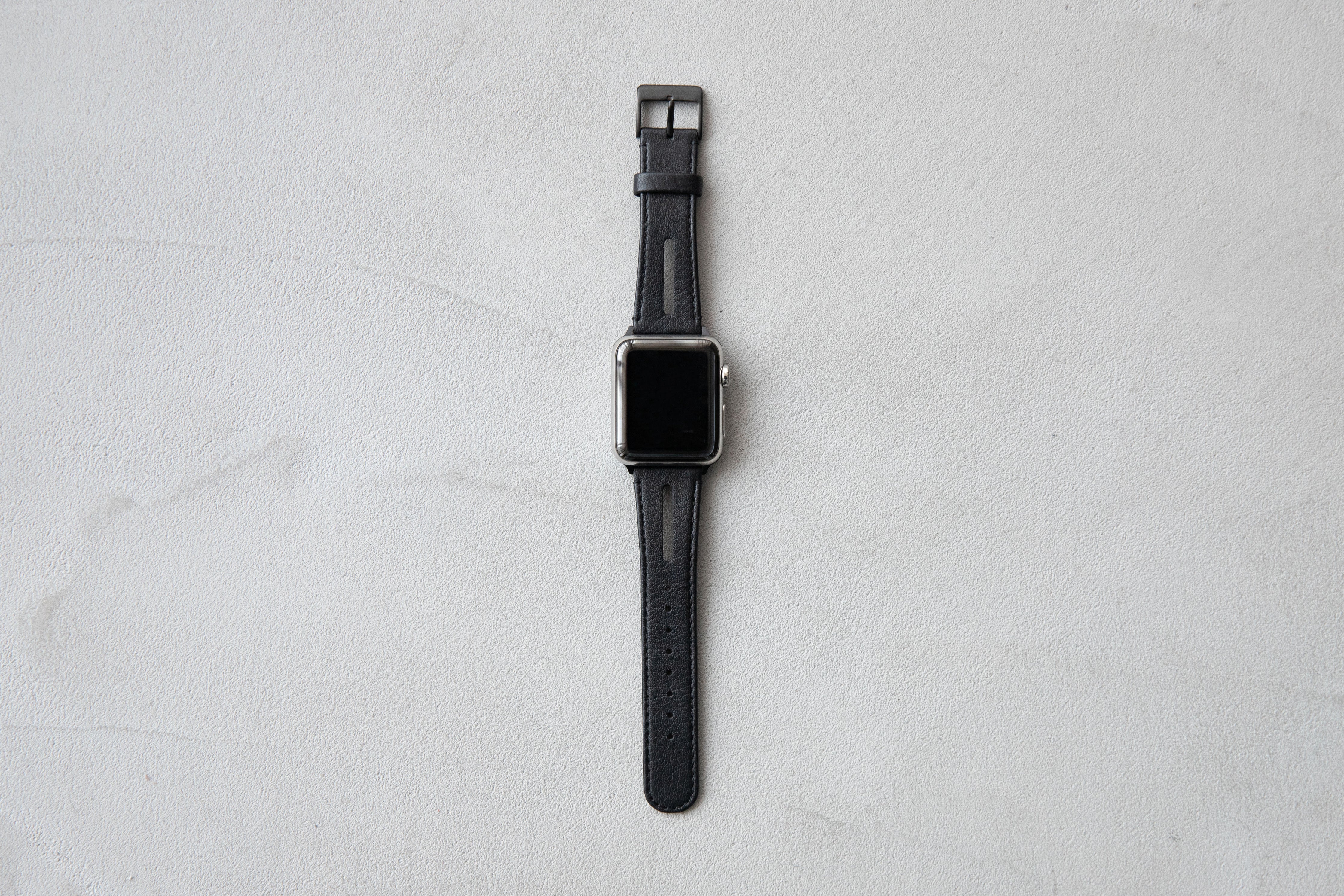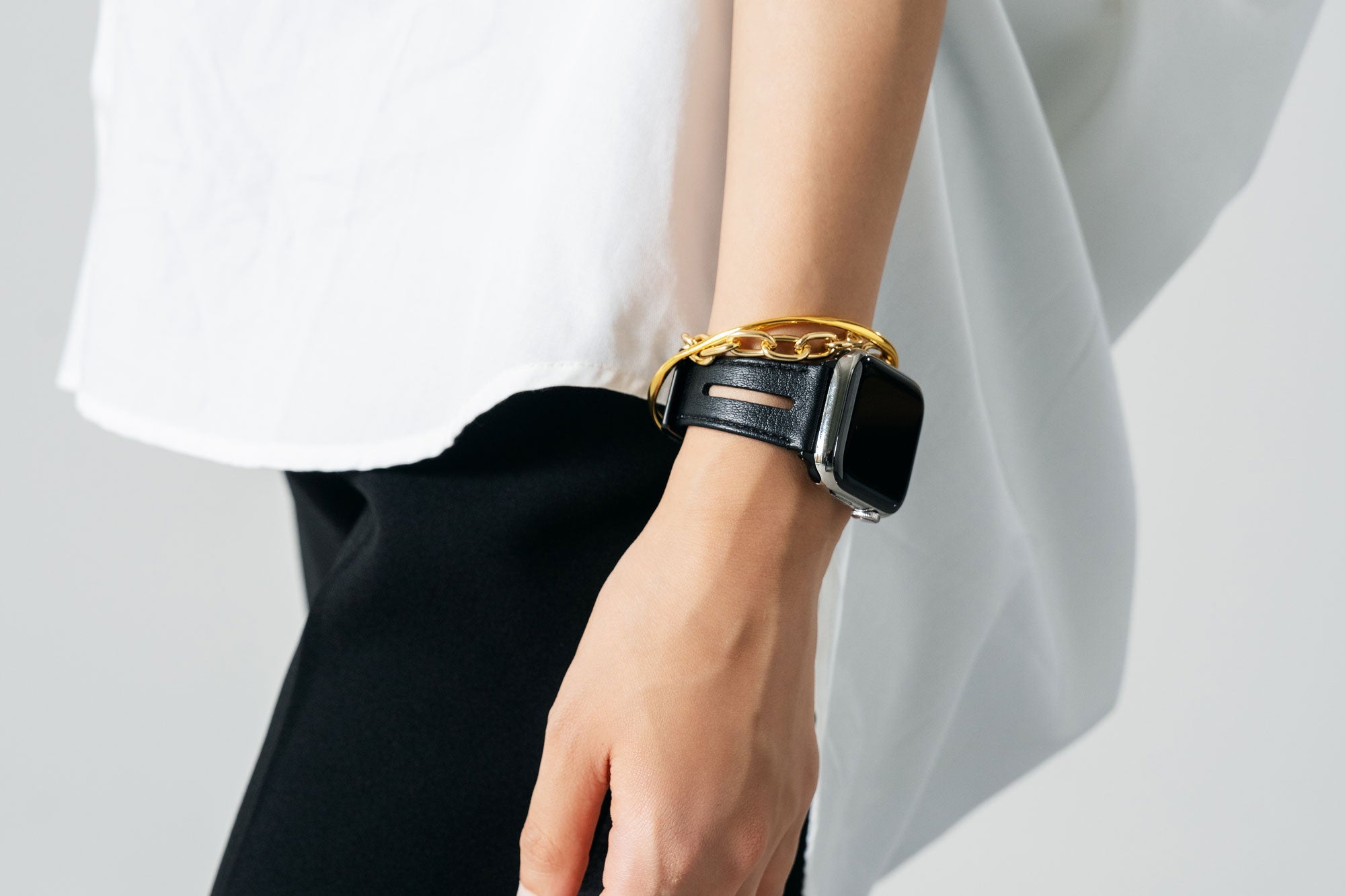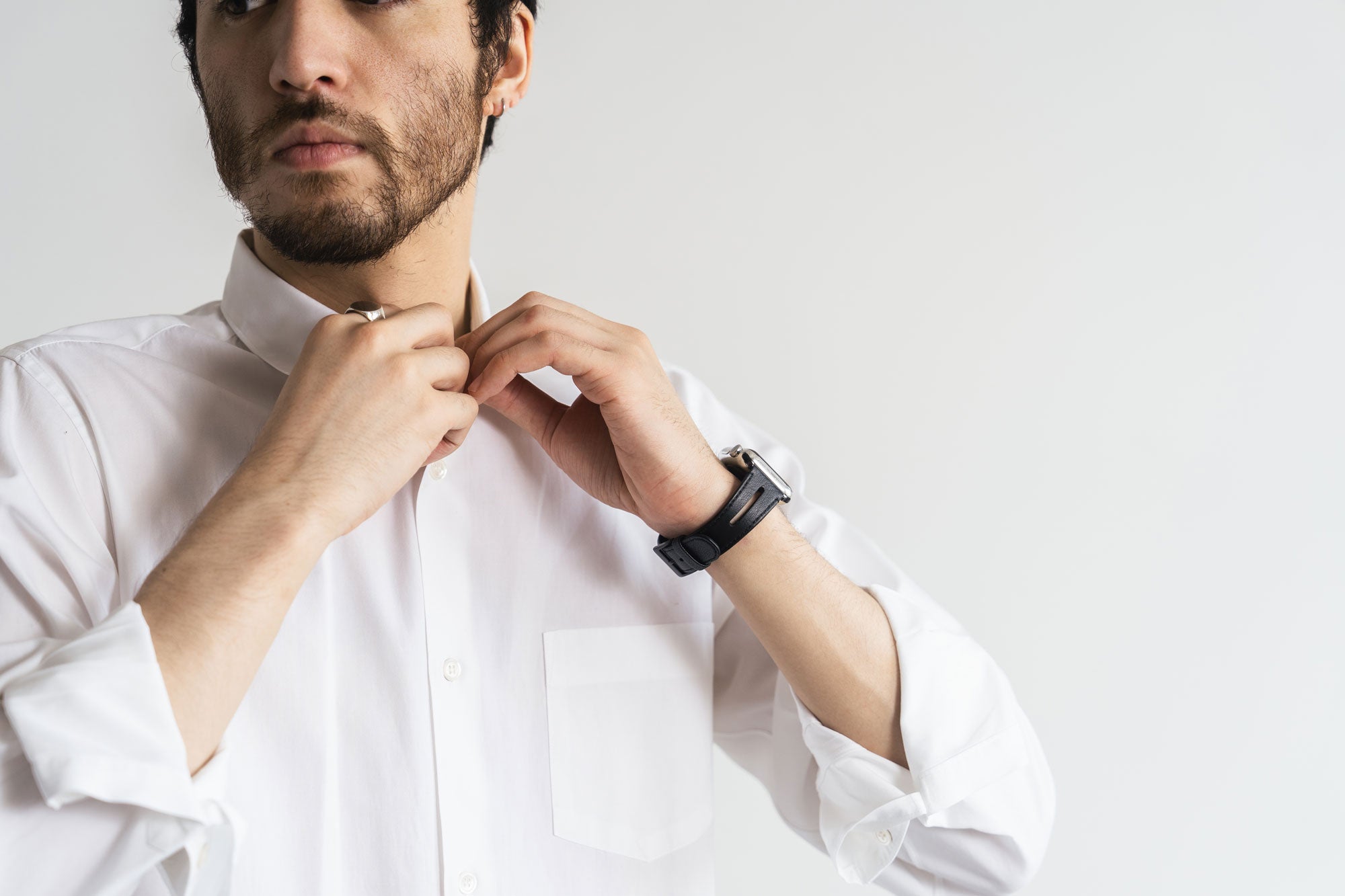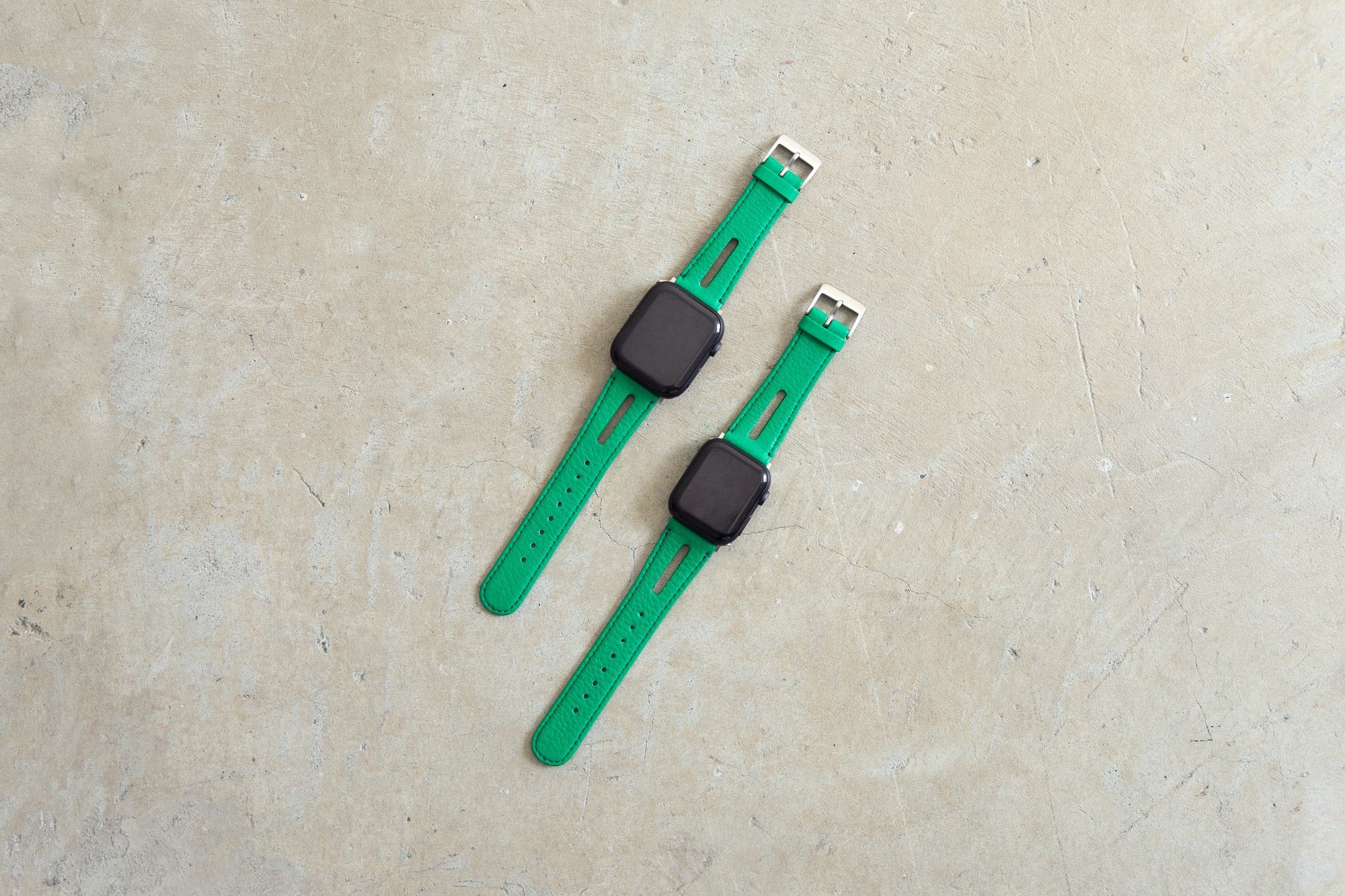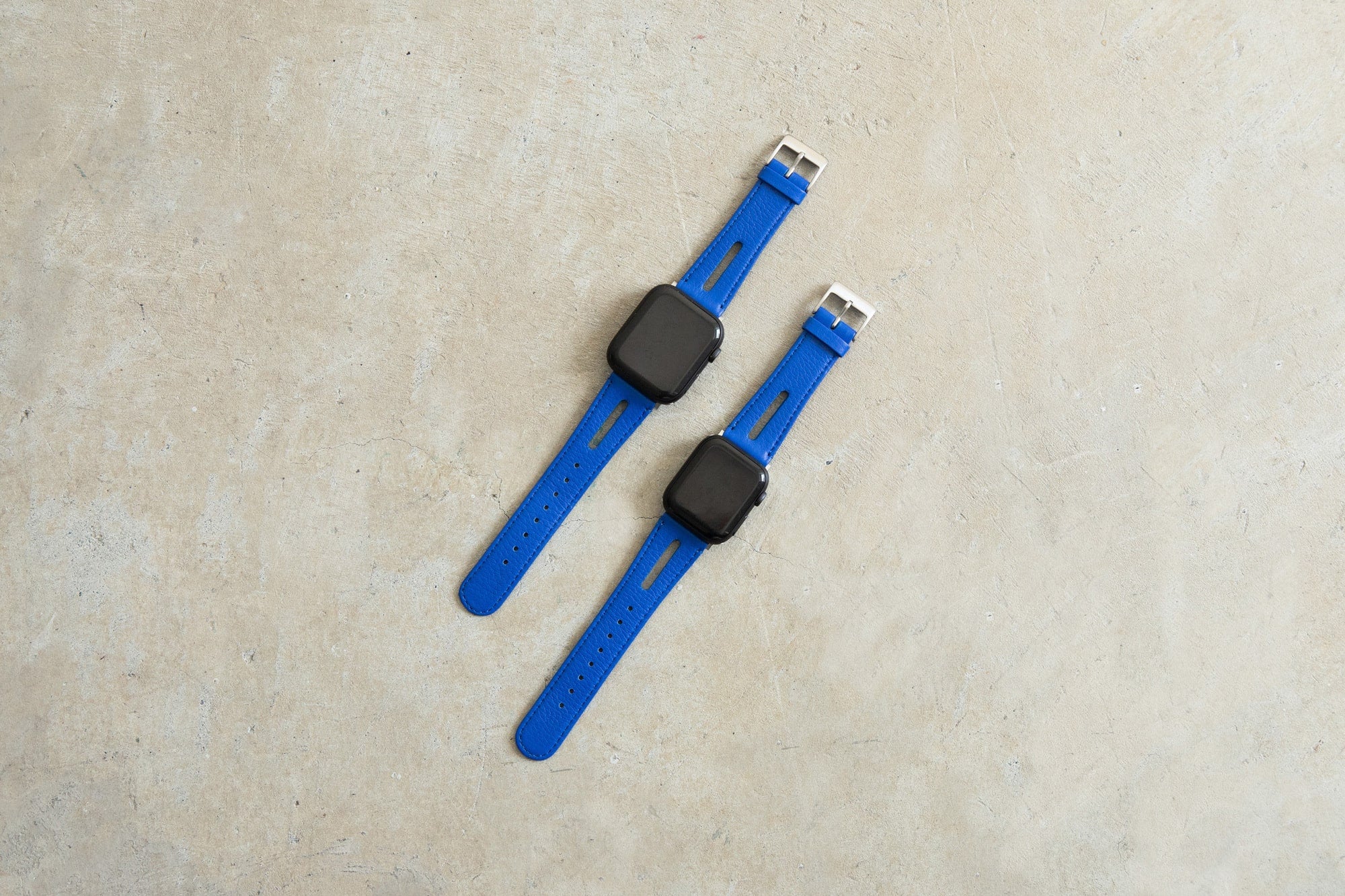 Premium Leather meets
Sports Functionality

An Apple Watch band that can be used in various settings, from work to light exercise, without the need for band changes. The design, with glimpses of the skin through the leather band, adds a touch of individuality and a sense of sophistication to your wrist.
From work to workout.
Adapts to various scenes.

The band's surface features water-resistant shrink leather, while the underside that adheres to the skin is made of fluorine rubber commonly used in sports bands.

By using fluorine rubber with excellent water resistance and weather resistance, we have considered the issue of sweat stains and odors that may occur during summer or prolonged use of leather bands.
TREATMENT
"TREATMENT"
Handling of leather products.
Due to the characteristics of the material, we recommend handling with care to ensure long-lasting enjoyment. Avoid excessive pressure or crushing and use it with care.